Superkommissar Maksim

At the unveiling of the newly remodeled White House, Obama accused Republicans of playing partisan politics with their criticism of the design. Similar to comments
he made
to House Republicans at their annual policy retreat just days early he stated "Remodeling the White House is not a Bolshevik plot".

Stacia Gooneybirdova
Oh Superkommissar! What joy you bring to this poor prole's heart! I have not seen such a glorious smile on Our Dear Leader's face since the oceans began to recede....

And what joy that Green is the new Red! We can recycle all of the hammer and sickle's still mounted on buildings all over Москва.


Opiate of the People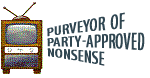 Yes! The only Bolshevik plot is the one where Lenin is buried (in Moscow, when they ask "Who's buried in Lenin's tomb?", the answer is "No one comrade, it's a Bolshevik plot.") We must keep repeating the truth until we everyone believes it.


Comrade Whoopie

At last the White House (Red House?) has a design more befitting our glorious Dear Leader (although the architecture seems a bit derivative).

Comrade Opiate, did they ever get around to burying Lenin? Or is his waxy cadaver still on display in a glass box like some giant squid at the Natural History Museum?


Opiate of the People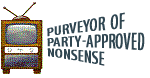 Comrade Whoopie, I believe during the 90s when the reactionaries then running the Motherland needed money, they turned Comrade Lenin into a giant novelty candle and rented out his glass box to Photomat for use as a kiosk. Unfortunately, the rise of digital photography doomed film developers and Photomat defaulted on their rent. The Putin government turned the kiosk into a coffee house and now uses what's left of Lenin to light the place. Tres chic ambiance, so I'm told.
Actually, I think he's still in the glass box. The giant squid is an excellent metaphor for the blood sucker. Something else for Obumbler to aspire to.

Colonel 7.62

Ah the new Red House is simply glorious. How will the new Politburo building be remodeled?

Perhaps they should start on Obama's tomb, and consult with the Russians, Chinese and Vietnamese for tips on how to preserve him for future generations. Sadly I have not yet found a wormhole that will keep someone in a state of perpetual preservation.


Opiate of the People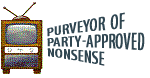 Colonel 7.62
Sadly I have not yet found a wormhole that will keep someone in a state of perpetual preservation.
What about a rathole? I ask only because numerous rats in the congress date back to at least the last Ice Age.