Lenin Grad

Comrades, it has come to my attention that prog leader Boxer should be commended for her body of work stomping out anti-progressive thought. She has swiftly silenced them by her seasoned rhetoric and confused them with prog reports (albeit somewhat tainted by blurry facts). She has historicaly promoted "prog bombardment" techniques during her tenure and we all should commend her.

But on this day, comrades, she failed. I am afraid she exposed our game plan. I hope this isn't the end for our comrade because we need her now more than ever to promote the party line and silence non-believers. Unfortunately, our "apparatchick" needs a lesson in "prog bombardment". Perhaps she should have been more subtle so that "Un-Useful Idiots" would not protest.

So now, we are worried. This video is infiltrating the internet. We need your help. How do we counter this attack? Is there still a re-training camp in Siberia for our dear Senators? Ideas please, this is urgent!




Comrade Whoopie

I think we can get our people in Hollywood to modify the video and put a Klan hood on that uppity race traitor. Then, where ever we find a copy of that original video we do a URL redirect to a website that has our modified version.

[off]
The fat bitch in the background was all grins until Boxer got the race card played on her. They don't like to have their own tactics used against them. I bet after the hearings you could hear Boxer screeching clear across town. "How dare he, how dare he throw our own shit back in our faces?" As for the Chairman of the Black Chamber of Commerce, he's lucky he didn't get slapped with copyright infringement.


Red Rooster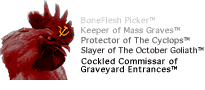 Comrades! This Saturday Night Live skit was great! How did you find someone who looks so much like Barbara Boxer!?! And what a great set and supporting cast. Excellent work Comrades!


Father Prog Theocritus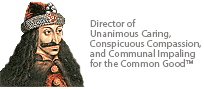 First of all, the man getting the Star Chamber treatment was obviously a traitor because he refused to go along with identity politics. Imagine this: He has his own identity! So he must be destroyed.

Now Senatress Boxer cannot say anything racist because she's a member of a group sporting identity politics. Isn't that right?

So it's obviously the fault of the camera.


Comrade Otis

The important point is that all matters related to energy go through the government. As long as the premise that the government decides national energy policy is accepted, issues about who supports what national policy, the "problem of the commons," really don't concern me. Boxer and this side issue are good props that are very useful in deflecting the attention of people from the core premise - government at the center of energy production - until such a time that we can be more honest about what we are trying to achieve.


Red Rooster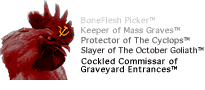 Hope & Change(TM) Comrade Otis! Is that not clear enough for you!?! We want Hope & Change(TM) and it's for The Children(TM)!

What's not clear or honest about that?


Navigator

Boxer: "This is friendly"

What a sweet line for Obama!


Father Prog Theocritus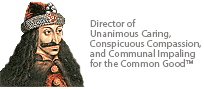 We will "co-ordinate energy policy" is a splendid euphemism for controlling it utterly. And if it doesn't work, what matter? As long as people OBEY.


Lenin Grad

Theocritus, that is precisely my point, this man was not "obeying" and he exposed our apparatchick, Boxer. I think comrade Whoopie was right, we need to have URL re-derict for this video.