Reiuxcat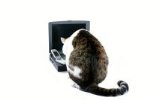 Doug Ross first annual
Fabulous Fifty
Blog Awards
The 'TEABAGGERS vs. FISTERS: The Debate Is Over' Award for Funniest Headlines goes to
People's Cube
.
http://directorblue.blogspot.com/2010/01/2009-fabulous-fifty-blog-awards.html
Congratulations Comrades!!!!

Comrade Whoopie

As a loyal Party™ member I can say in all humility, no blog deserves this honor more than the Cube.


Reiuxcat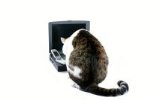 I wasn't sure if anyone was gonna take this seriously Comrade Whoopie.

Thank you for restoring my faith in the collective.


Leninka

Funny? Where's the funny? What's so funny about our side being called fisters? Ha! When I thrust my fist in the air, what does it mean? It means I want to stick it to the Rethuglicans, I want to stick it to whitey, I want to stick it to Kapitalists. How, exactly does wanting to stick it to someone have anything to do with fisting? How dare they call our side fisters!


Navigator

The Peoples Cube Saved My Life.
(Not so for those other poor bastards)


El Presidente

Excelente, Komrads! Kongratz on da rekognition!
A true Commie-rad of mine put this people's product of the in my mailbox at work as a Xmas gift. Though you might like to freshen your breath and your mind with some of these.
Commie Mints

Grigori E.R.

Congratulations are indeed in order and well deserved!!!!!!


Pamalinsky

Stunning Victory!! I am so thrilled! I was proud to be a part of this forum even before this award. Now, I am apoplectic!!!! (I think this is the next step after proud) VERY well deserved!
The People's Cube is my "Old Faithful" geyser, a most reliable place to vent! I think it should be made into a national park!


Commissar_Elliott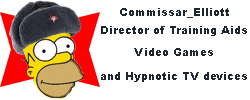 This calls for a party everyone! Now we must first do away with an award system though, it's so competitive it will sour our fiesta.