Comrade Vlad Linen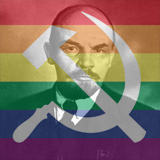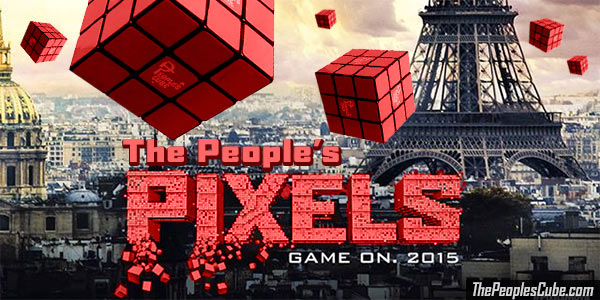 Comrades, everyone in our glorious gulag here is a member of one or more Party-designated victim groups. We should all be offended at having OUR cube left out of the
Pixels
movie and only that OTHER one being shown! We need to start making complaints! This movie needs to be fixed immediately, or we must make a progressive alternative to it,
The People's Pixels!
In the context of the existing non-Cube movie, I can understand why space aliens would attack Earth, considering that they had received a picture of <spit>Ronald Reagan</spit> in the fictional time capsule (and let's hope that this IS fiction!). And yet that doesn't make sense - the aliens don't need to attack Earth in order to rule it.
Here's how the alternative
People's Pixels
movie would play out:
Space aliens come to Earth peacefully in droves during Dear Leader Obama's benevolent rule. They are aliens and Dear Leader provides them with welfare, free healthcare, EBT cards (to buy tattoos, beer, lobster, steak, and other forms of entertainment), and voting privileges. Just tax the rich some more!
Dear Leader will make residual Earthling-Americans learn the alien's language(s). It will be "press 1 for <alien language>, press 2 for Arabic, press 3 for Spanish, and press 4 for English". Then when you press 4, you'll get "Sorry, stupid Earthling-American, we don't do English anymore. Learn one of the other three languages, dummy!"
Wouldn't it be just like the coming of the Glorious World of Next Tuesday?

Red Square

You mean, this is what we were supposed to send out in space instead of Reagan and Pacman?

Kammerat X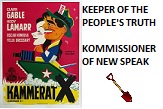 Comrades what will happen when the aliens release the second wave of 16 bit aliens? As we can deduce, only by Presidential decree, because our common core math takes to long and it is plus easyful for the miniplenty to provide the answer, that these recent comrades will be twice as equal as previously thought.
The mintrue and minipax are already collectively working on the Peoples Pixel's Production and will allow the enjoyment of this art after the review of Dear Leader. Only FLOTUS approved snacks are allowed when finally released.
FORWARD!
I know some great Cube movies.
Cube Zero
Cube
Cube 2: HyperCube
Now if we can just get a 4th move made we can have the Cube cubed boxset (Cube4).

Hammer and Loupe

Red Square
You mean, this is what we were supposed to send out in space instead of Reagan and Pacman?


With the Soviet Union song, nothing can go wrong.

Comrade Vlad Linen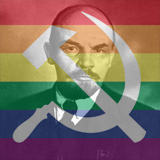 Comrade Red Square, glorious pictures as always! I like the idea of an alternate People's Pixels movie. We should get a new stimulus plan ready to get it rolling.

Absolutely, that is what we should send into space. Let them know that when our Fearless Leader says "Resistance is futile; all will be assimilated," he means all earthlings will be assimilated into alien culture. Dear Leader is a citizen of the universe, of course and the wannabe hive mind. The cubes that are flying around attacking this planet will turn people into Prog.