Comrade Vlad Linen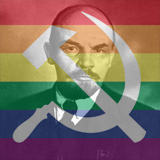 Comrades,
Be sure you are sitting down for this.....Debbie Hyphenatedname-Schulz has (gasp) ...
straightened her hair
! (insert cartoonish shrieking) She looks like a new person. It also looks like a new hair color. Comrades, the People™ need to be educated on the current truth. Is it the current truth™ that Debbie Washerwitch-Schulz's makeover is an improvement, or should the People ask her to go back to the
drowned rat
former look?

Comrade Putout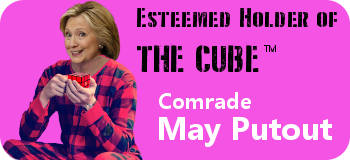 R.O.C.K. in the USSA

Ew ew ew!!!!!!!!!!!!!!!!!!!!!!!

Oh. Sorry. Umm, Prog ON! and stuff.


minister without porfolio
What is the current truth on her decrease in wrinkles, rise in eye angle, and reshaping of the tip of her nose? Are those merely natural indications of advancing age? Or an effect of simply altering the color and form of her hair back to a more natural state?


Dedhedvedev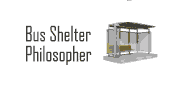 She still has the same debrained but committed look, like the nanny (Billie Whitelaw) in "The Omen" movie.

Naglaya Morda

Obama's attack dog went from being a poodle to a spaniel! A great way to get the masses to focus on her looks, instead of her actions. A brilliant Party strategy!


Lyman DeKoquonut

DWS: Visual Ipecac of The People!


Opiate of the People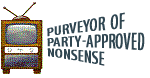 You comrades did not get the memo on "prevailing Party memes", did you? DWS has seen the secret battle plans for the GOP'S WAR ON WOMYN and her hair was SCARED STRAIGHT by what she saw! Oh, the gyno-horror!