Comrade Lysenko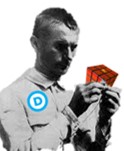 Evil sugar beet scabs are trying to undermine the
sugar beet union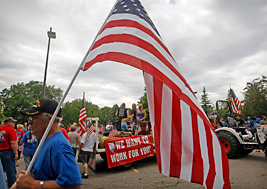 Quote:
Locked-out union workers at the nation's largest sugar-beet processor with operations in North Dakota, Minnesota and Iowa will vote Saturday on a contract proposal that would change seniority rules and require its 1,300 members to pay more for health care.
If evil scabs & their evil capitalist overlords have their way, current sugar beet workers will have to forgo their special union waiver protecting their healthcare program & rely on the Obamacare that was only intended for euthanizing uppity proles. If that happens, Commissarka Pinkie will have no more beets for the collective beet of the week program. Protest all sugar beet scabs before sugar beets become extinct!!!

M84

SAVE PINKIE'S BEETS!!!! *Raises her pitchfork!*


Ivan the Stakhanovets

Comrades:
Compare and contrast:
Beets as we all know and love them...
and
Romney-fied evil priveleged elitist 1% reich-wing bedwetting
racict SUGAR BEETS...
Any questions?

Shovel 4 U
White Folk's
Greed
Runs a World In Need.