R.O.C.K. in the USSA

Dateline Shiraz, Iran
Today Shirazani Phil, the lesser known Misloom version of the American Punxutawney Phil, emerged from his home in the basement of a mosque in Shiraz, Iran, and - in seeing the shadow of the smoke from a stack of burning tires in the street - declared that the Arab Spring currently under way across the Middle East will continue.
Official government spokesman Muhammed Akbar Achmed bin Mohammed stated that, "Once more, Allah has spoken through His Prophet the groundhog, and - Allah willing (PBUH) - the Arab Spring will continue to spread!"
President Mahmoud Ahmadinabamajad was unavailable for comment, but the Supreme Leader, who attended the yearly ceremony, told the press that "WE KEEEEEL YOUUUU!!!"

Comrade Putout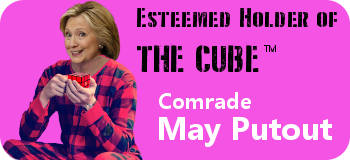 Comrade Putout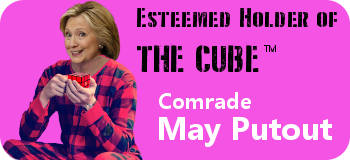 Bill G
Isn't that "Arab Sting"?
And comrades, beware of vile people committing thought crimes in the form of jokes! It is reported some people claim the military say to each other "What do you feel when you shoot a terrorist?" and answer "Recoil".
Anyone who laughs is to report to their commissar with their shove.


R.O.C.K. in the USSA

Comrade Putout's groundhog - per your request, I just checked you, and not to worry - you're not missing anything, you're just transparent.

Please tell May that in PS CS5 and up I highly recommend the delightful and quite progressive "Refine Edge" feature under "Select" - it's a booger to tame, but worth it :)