Red Square

Miami-based Spirit Airlines, operating throughout the U.S. and in the Caribbean and Latin America, have just sent out a new
promotional email
that mocks leaked DNC emails, Hillary's email scandal, rigged Democratic primaries, and the Democratic Convention in Philadelphia.
This one-paragraph ad is jammed with words like "leak, dangerous, email, scandal, rigged, and resign" - under the subject line, "This Email Has Been Leaked."
Is Spirit going to lose customers? Not likely. Elitist Hillary voters are "too good" for this
2-star-rated ultra-low-cost carrier
anyway, and those who'd rather fly on the cheap are more likely to vote for either Trump or Sanders.
Ushanka tip to Ronitchka for forwarding the email from Spirit.

Comrade Stierlitz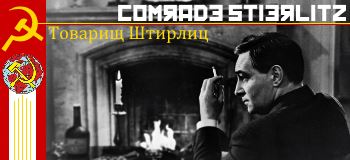 [OFF]

From what it sounds like, Spirit Airlines is run just like Hillary's campaign:








Red Square

Somebody made a picture of Hillary herself as a cracked Liberty Bell.

Ivan Betinov

I guess that's what happens when you break wind while wearing a garbage bag.