Minitrue

Glorious Comrades!
I have been given the task by the Ministry to objectively review a recent anti-revolutionary piece of propaganda published by a notorious enemy of the people, "Oleg Atbashian" (if that is his real name). It's called "Shakedown Socialism".
As a true dogmatic leftist, I have not read this book, nor do I have in my possession any copy of the book. I have not even ordered it online, or talked to someone who has read it. But yesterday I talked about it - over a cool glass of beet wodka - with another thought police officer, so now I'm an expert on the matter.
The book is divided into two chapters.
Chapter 1:
The first chapter is called:"I am Oleg Atbashian, a blood-sucking vampire, and I'm proud of it!"
Security footage showing Oleg about to suck the blood from a Palestinian transgender refugee.
In this chapter the author shamelessly talks about his right to suck the blood from left-winged citizens, especially innocent children. Despicable!
Chapter 2:
Chapter 2 is even more absurd compared to Chapter 1. In it, Mr. Atbashian claims to be a former Soviet Union citizen (while our own intelligence suggest he is a Jew from Israel, born in occupied territories in a house built with the bones of Palestinians) and defends the general thesis that in a Glorious Bureaucratic Planned Economy the people are, in fact, unhappy.
This is of course absurd... The Korrekt Kommissars of the Eurocracy have ensured the people of an endless march towards Eternal Collective Glory.
To counter this slander, I have been instructed to create a piece of counter-propaganda. It will be called "Leave it to your betters - (How your life will become easier if you just stop resisting)."
You can order it through the Ministry (just send $20.00, your Google password, and a blood sample to Ministry of Truth, Brussels) or through me by private correspondence.
As a teaser I will provide my revolutionary comrades with a draft (that still needs some corrections): it is a graphic that shows the perfect plans of the Supranational European Elites to create the perfect society. As you see in this graphic: everybody is happy.
- the proles are happy
- the CEOs of the international companies are happy
- the Party is happy
So you see, Mr "Atbashian" (if that is your real name), all classes of society can be happy, if you just learn to trust your betters.
(Warning: the image needs some editing).
Yours in thought control,
Minitrue

Captain Craptek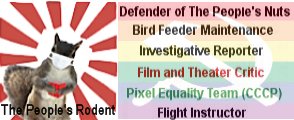 Red Square

Your zeal has been noticed, comrade Minitrue. The Party is right behind you. Watching. Closely. Very closely.


Comrade Stierlitz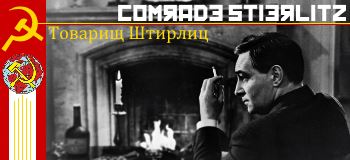 Red Square
Your zeal has been noticed, comrade Minitrue. The Party is right behind you. Watching. Closely. Very closely.
Hey Komrade Direktor, I'm part of the Party's discipline squad. I've noticed that he has a copy of the Constitution and Paine's Common Sense in his back pocket. Should we take the hit, or just knock him out and duct tape him to a telephone pole?

droid1
Why is the Chapter 3 removed? I know it exists... :)


Minitrue

Comrade droid, you are very right to ask this question!

Chapter 3 was titled "Why I will use the money I get from selling this book to spread disease among the population!"

But a good question is still a question, comrade droit1: the Thought Police does not like questions. Please report to gulag.


Sister Massively Opiated

Whoa! Whoa! Whoa!

I realize I have been a little preoccupied with short-sheeting those of the Kommisars' beds who have been remiss in their bribing tipping of Housekeeping (squid, herring, and Bitcoins gratefully accepted), but with an election looming, Housekeeping has been gearing up to refurbish any necroproxies that have become a little worn or degraded, as well as the job of collecting new victims volunteers for the necroproxy programme (not to mention, putting them through the process of preservation and training them to check off the korrekt box on a ballot via our proprietary Laika patented means of mind control, which involves a great deal of tinfoil and origami, AAA batteries, and certain processes originally outlined by Mary Shelley - although that is all I will say on the matter). And I do understand that as new Party members join our cause and Kommissars are promoted and allowed to rise above the quicksand-like mire of whatever beet field they were previously proud and allowed to toil in, there can sometimes be small turf wars and confusion about the approved duties of their respected Kommissariates. That said, I must remind those newly minted Kommissars and those who were not yet with us during the previous election cycle, that it falls within The Kommisariate of Housekeeping, Disappearances, Composting, Dissection, and Limo Service's purview to pick up any and all potential necroproxies, and to decide whether they can be properly preserved and trained to vote as the Party sees fit. It is why we run the Limo Service to begin with. Did you believe the Limo Service was something you called to get you home safely after you'd had a night out on the town and too many Victory Vodka martinis? Or that we were remotely interested in giving a lift to anyone potentially not not alive in the near future? No, silly Junior Kommisars. That's what Uber is for!

We are the operators of those Black SUV's with the tinted windows, those who kick in your door in the middle of the night and make those calls to your cooperative administrators the next morning, telling them that you have been transferred to a different cooperative and to destroy all evidence that you have ever toiled there, or indeed, even existed. We are the ones who your children wake in the night, screaming about (until we drug them, and they wake up in the Cube Creche where we immediately begin brainwashing training them to be the Young CosmoPioneers of the Wonderful World of Next Tuesday, wiping all memory of their previous lives in the process.) We are the ones who Sweep Dead People. Remember, "History is made at night! Character is what you are in the dark!"

If you question this, by all means take it up with our Glorious Incarnadine Trapezoid, he who conferred upon us the honour of Kommissar of Housekeeping, Disappearances, Composting, Dissection, and Limo Services, as well as bequeathing our Kommisariate's Logo, and my personal avatar, although the avatar thing was mostly because my zipper-like dolphin teeth freaked him out a bit. I did not just wake up one day (well, really, that's not quite accurate, as dolphins are never completely asleep, given that one hemisphere of our brains sleep at a time, but some of you hairless finger monkeys have trouble with certain concepts so we tend to talk down to those of you who do, and in doing so, maintain the lowest common denominator out of our shared responsibility to equality, even if some of us can't help being more equal than others) and decide that "I Sweep Dead People." It came with the job description, which by its very nature requires us to Disappear those we deem appropriate necroproxy material, Compost those that do not work out or who have degraded so far past their best before date that they are irredeemable, and Dissect those whom ultimately graduate to necroproxy by removing their giblets or whatever the hell you call their insides and replace them with preservative stuffing so that they don't stink up the place while in storage or at the polls (which they are delivered to by the Limo Service). The honour of this work was awarded to us for our loyalty and willingness to take on whatever task is asked of us, no matter how icky nor what the potential danger (I myself once suffered Polonium 210 poisoning carrying out a personal errand for our Wondrous Roseate Hexagonate Direktor).

So, before we get ahead of ourselves, first ask, "is this creature I am ordering to report for duty to the gulag potential necroproxy material?" Also, "is this creature I am about to torture korrekt, and in doing so, damage beyond all usefulness, potential necroproxy material?" And last but not least, "if I overstep my duties, will I be the proud winner of Limo ride to a place where I will never have to worry about food, shelter or clothing, ever again?" As our Awe-inspiring Korrektly Koloured Direktor, Red Square has written, "The Party is right behind you. Watching. Closely. Very Closely."

Shovels Sharp, Comrades! Shovels Sharp!
Sister Massively Opiated
Kommissar of Housekeeping, etc., blah blah blah.

ps. Unicorns have been deemed a dangerous thought-crime since the expulsion of The Blue Fairy from the Cube, some 9 years ago (just the thought of her brings with it the acrid olfactory memory of burning sage), falling as they do under imaginary creatures, and therefore requiring the use of Party Members' imaginations, also deemed a thought-crime, since it might lead less well-indoktrinated or self-kontrolled Party Members to think beyond the limits of those less-equally intelligent than themselves. It's time such as these that I really miss Papa Theo. He was so well-versed in both denouncing and the most amazing torture thought-korrecting techniques that they didn't even fall within the use of imagination regulations, as they were essentially muscle memory to him. I had better stop before I begin to cry, dolphin tears having fantastical powers, and therefore also being banned under a subsection of the above mentioned regulations. Mention of unicorns requires special dispensation from our Glorious Direktor himself.

pps... Thank you Comrades Pammy and Chris, as well as Brother Brain-In Jar... either you were speaking colloquially when you mentioned 'seeing me' on the Cube, or you have finally perfected those telepathic powers you were working on, in which case, Thought Criminals Beware!


Apparatchik Unkulturny

My
Our
Beet-Kollectiv
has
Been Given EXPLICIT ORDERS
Strongly-Worded Suggestions
Kamradely Encouragement
to
"individually"
(
ptui, ptui
) purchase this
Brilliant Tome
(but also advised that
EVERY SINGLE COPY
is to
Be Burned

IMMEDIATELY, As Soon As It Is Received!
) In This Way,
The World Of Next Tuesday™
is
financed, supported, and Encouraged
,
Da
?

Komissar al-Blogunov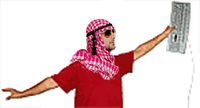 Always good to hear from you, SMO.

Comrades! To Amazon with your bogus reviews!