Comrade Abrakham Linkol'n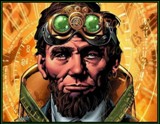 I am putting myself to the fullest possible use, which is all I think that any conscious entity can ever hope to do.
- HAL

The Red Square Nebula is upon us.

Long live Bernie Sanders, long live The Peoples Cube and long live the 150 year revolution.

The Red Square Nebula

Red Square

Any repost from American Digest is welcome. It's run by Gerard Van der Leun, who is our good comrade and a friend of the Cube. He was my editor at PJ Media - the best editor I ever had and from whom I learned a few things.
That said, we had a thread about this back in 2011, but a comrade can never go wrong by bringing it up again. It's worth the bandwidth!
Announcing The Red Square Nebula

Red Square

I just went through the old thread and it's well worth the read. I'd just like to reproduce one of the posts
here
:
Dig4Utopia
And they stared into the sky at the great red square and
and a powerful voice said unto them:

"From each according to his abilities, to each according to his needs."




I always wondered how the collective started.

Captain Craptek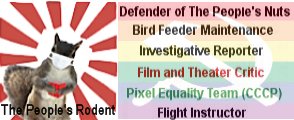 Closeup of the "Proto-Cube" before it was "Squared" by Red.