Karl Marx Treatment Center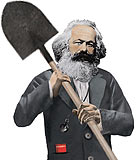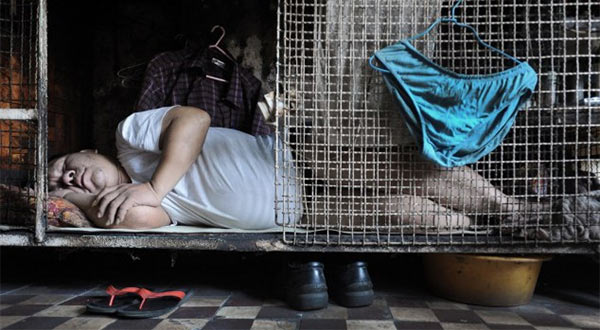 CHINA - The state-run news agency Xinhua reports China has decided to end its decades-long one-child policy. Couples will now be allowed to have two children.
The one-child policy was introduced in 1979 by the owners of the Stockholm Syndrome Zoo of China as it was feared the population would breed to numbers unsupportable by the zoo. In recent years the zoo population has grown too old and can no longer be supported by a dwindling population of younger animals.
The new breeding policy has been well-received by the humans who've had their means of governing their own lives and future reduced to the state of affairs of zoo animals.
As one woman relates:
[indentr]
I was born in 1979, the year the one-child policy was implemented. And even then, I wasn't supposed to be born. In my parents' work unit [cage by any other name], there were also quotas for babies. By the time my mother announced her pregnancy, the quotas were all used up for the year. But kind-hearted officials decided to look the other way and allowed my birth. My would-be siblings were less lucky. As a result of the policy, my mother had to endure two abortions. Even today, she talks about 'Number Two' and 'Number Three' and what they might have been like.
[/indentr]
In a government of free people the state is only a small part of the country's governance. The state's purpose is to protect the individuals' rights to govern their own lives according to their own ways and abilities. This is because we are human and hold our own lives as a property. To deny human beings their property, and thus their lives, is not government: it is the denial of government and the caging of humanity.
Free government would be the convincing of individuals to voluntarily do what you think is right because they agree with your arguments. Statists make the mistake of thinking they are the government and people must follow their dictates. They deny people their humanity.
Those who welcome the cages of statism and wish to be provided for like zoo animals are suffering from Stockholm Syndrome.

Pamalinsky

Kudos! Kudos! Kudos! for posting this Comrade KMTC!
Truer words were never spoken!
I am half Scando (Swedish/Norwegian) and know of what you speak. Especially now, with all the importation of Islamists to "get our minds right."
Stockholm Syndrome is, indeed, a type of zoo!
Good one, Sir. You have my utmost respect.

Pamalinsky

Now the Swedes have gone from ABBA to ALI BABA.


Ivan the Stakhanovets

Zoo animals? Do you alledge, sir, that a nation would allow a class of citizenry to have no function other than to lie about in a separate part of the town, doing nothing but breed and cause fights, breed, and receive free food at the appointed time? Are there even words to describe the damage this could cause?

Can zoo animals even be taught to vote?


Pamalinsky

Why, of course they can, Comrade Ivan! Just witness the 2012 elections!