Olga Photoshopova

Let me be brief: The Women's Movement has taken an unexpected turn around the pole.
Employees of Nevada brothel the Moonlite Bunny Ranch are throwing their full weight of support under the presidential campaign of Hillary Clinton (Because nothing says "empowerment" like staying with a philanderer to advance your career.)
When asked why they support Hillary, a hooker shot back saucily:
[indentr]
"We stand (and lay down) for women's rights. The Bunny Ranch hookers believe that when the early feminists fought for our ability to have it all, they approved of careers where men pay to leer at our naked bodies in an objective manner. As long as we are choosing of our own free will to be hookers, that is feminism. Of all the potential candidates, we believe that Hillary represents this freedom the most."
[/indentr]
The hookers laid out their platform
here
. One of the favored topics is a "bottom-up" system of economics where hookers have more equality. The hookers despise anything to do with trickle-down, finding it hard to swallow. This is surprising.
Next week, the Hookers 4 Hillary are deftly holding a fundraising strip-a-thon, after which a stack of dollar bills will be donated to the campaign. No word yet on how the women in this Women's Movement will be moving, but we can assume that it will be athletic, and heartily approved by Bill. We know that he will do his part to make sure the event is a rousing success.
Tweet your photoshops now!
#Hookers4Hillary

Red Square

Hookers 4 Hillary must be looking forward to the return of the Stimulus Package from 2009:
Enlarge Your Economy in Just Days with Stimulus Package
Did you ever ask yourself is your economy big enough? Do you feel insecure about the pork in your portfolio? Do you want to stop your Dow Jones from shrinking at the most embarrassing moments? It is finally possible with the only economy enlargement product that works. You can become a lean, mean and fierce economy-stimulating machine in just days! Satisfy your community's dream of having a representative with a massive Stimulus Package. Enhance, enlarge and upsize the economy today!
Recent discoveries in social science have shown that, like everything else that the government touches, the economy can also grow beyond its current size and last long in a fossilized state when fully stimulated. Forget the old, flexible, trickle-down economy of the past! The new Economy Enlargement Stimulus Package will penetrate your community from the bottom up, distributing satisfaction equally for everybody.
Stop settling for second best, get your huge bailout here!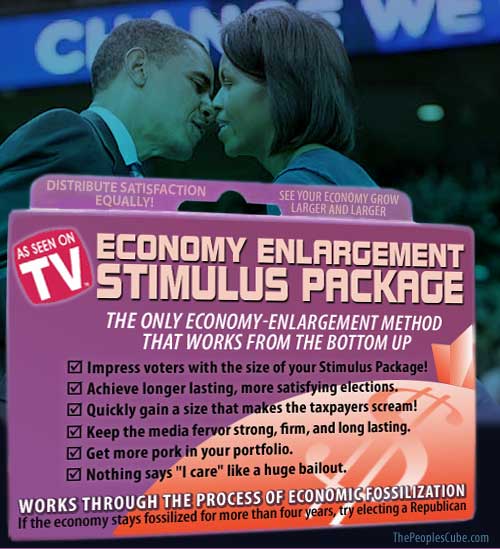 To make this work for Hillary, just replace the kissing Obamas with a picture of the kissing Clintons, if you can find one.

Olga Photoshopova

Bill said he'd take the E for $100, but this left a bad taste in her mouth.


Comrade Sovremennyy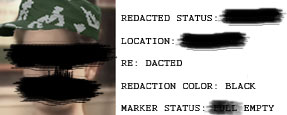 You'd be surprised, these people are much cleaner than Shillary.

Ivan the Stakhanovets

I keep getting photos of Barack and Reggie Love...I hope the People's computer isn't getting a virus.


General Confusion

Comrade H,

Has perfected a system of indirect payment under the guise of "charity".

HA-HA-HA!!!


Dr. Worddust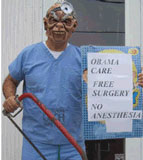 Ivan the Stakhanovets
I keep getting photos of Barack and Reggie Love...I hope the People's computer isn't getting a virus.
Under the Peoples Official Family Pack Gas Masks we are laughing out loud Kom Rad Ivan Stakhanovets. Apparently there is a Fun Gus among us.

Olga Photoshopova

Hopefully no person OR computer got a virus after this! (Although a virus would give the infected coveted victim status.)