Ivan the Stakhanovets

For Russian comedians, political satire is no joke. It can now land them in jail
The comedy circuit in Russia is the latest target of the Kremlin's crackdown with suspected FSB agents looking for political satire.
Comrades, while things in the Motherland have been progressing, the USSA is still far beyond the USSR in social awareness. For years, comedians here have been minding their manners and not discussing the party, because, well...'murica. Look whats happening across the waters at last!
Our ability to cancel a person, a group, a team, religion, or an academic institution at the drop of a ushanka are more equal than anybody's, the Rooskies are finally sticking it to their comedians!
Floorward!

Ellsworth Toohey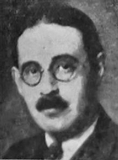 Pshaw. This is old news. Rare that the Amerikkkans develop a system before the motherland.


jackalopelipsky

Ambassador and Tractor Barn #2 Quarter Master,

'pelipsky went to see your link, and was told the link stumped the server at Washington Post. However, there was a 'murican comedian, Alec Baldwin, resisting cultural cancelation, by claiming the gun in his hand just shot someone, just out of the blue.

That was pretty funny, but it happened in the wrong Mother Land.

BTW Has the red tractor paint held hostage in a container ship off the coast of California been delivered? The clock is ticking on getting everything RED Upped in time for Marxmas Parade. But, 'pelipsky guesses you didn't need a horned lagamorph to tell you the time.

Still time to cancel the event.

forelocktug
'pelipsky