Chedoh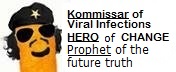 Nope, no photoshopping, no editing.... They probably just figured they would save us the trouble.
https://twitter.com/ODNIgov/status/4087 ... 16/photo/1
This is a close up of the ACTUAL logo
You ever look at something really stupid and just say "wow" for not being able to say anything else?

Kelly Ivanovna/келя ивановна
Awww, hell, they're just boasting about it now!
But as long as it makes us safer, I'm all for it!

Anyer Marx


Captain Craptek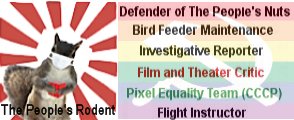 I'll sleep more soundly tonight knowing Dear Leader the and His octopus are watching over me.