Red Square


Last night I had the pleasure of hanging out with an astonishing young actress Ava Aston. Hurray!
I had met her previously at a couple of gatherings in Manhattan. At first she practiced on me her "dirty Russian" accent - a skill she had learned after she had been repeatedly mistaken for a Russian woman (turns out she's Greek). Then we spoke of other things, like her admiration of Ayn Rand's writings and ideas. But until last night I didn't realize she was also an accomplished singer and songwriter!
So I want all of you to meet Ava as well. Most of her tunes are love songs, as they should be. But she's also written an excellent right vs. wrong song about the Constitution
We the People
(see below). Find out more about her on her website -
http://www.AvaAston.com
and her fun blog -
http://www.AvaAston.blogspot.com
.

ThePeoplesComrade

First we have crass capitalistic advertising in the columns and now cavorting with decadent thespians. What next? Free condiments to school children?


Ivan Betinov

Red, can we get a little social justice here? I mean, shouldn't the Party redistribute rising starlets to all senior Party Members?


Vladimir_Scratchanitch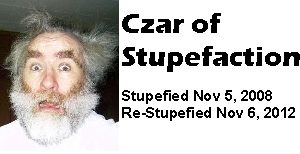 Not showing bosom. No face junk. No tattoos. Doesn't have green hair. Looks and acts clean and virtuous.


How is that supposed to sell?


R.O.C.K. in the USSA
REALLY nice Ava - my serious compliments!! :)
ARREST THAT WOMAN!!