Karl Marx Treatment Center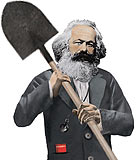 What sort of tyrant uses exclusive
CUBE CLUB e-mail services?
The most careful. The kind of leader who knows no one is to be trusted - from the loveliest playmates to closest confidant.

And The People's Cube Club exclusive e-mail services is the most avidly trusted secret e-mail solution among autocrats, despots, authoritarians, oppressors, slave drivers, martinets, bullies, megalomaniacs, and petty dictators of all stripes and financial predicaments.

Our exclusive Cube Club e-mail server services are tailored for even the most deranged and paranoid.

"Honor among thieves" is our motto. So you know your secrets are safe.



One happy customer says:
'Hey, t'anks People's Cube.
You even threw 'em all off da scent.
Love ya, hdr22"
New York - Chicago - Washington DC - Moscow - Havana - Caracas - LA

Red Square

The truth is, all Hillary's email was routed to
[email protected]
before it got to
[email protected]
on her basement server.
Whatever emails she may have erased is irrelevant - we still have all the originals stored on the People's Server in the bunker (which may or may not exist).
We may be releasing the most interesting emails in our possession contingent on the size of the Clinton Foundation's party favors donated to our special Cube Club Fund for extra-curriculum operating expenses.

hdr22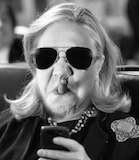 From: hdr22
To: Da State Dept.
Date: 1 Feb, 2013

Subj: Separation Statement Form OF109

Brock, take dis e-mail. Dis is to da State Dept about dat separation from government service form. Okay? So write 'em a e-mail dat says dis:

State Department, please accept dis here envelope on which you'll see I wrote out my statement of separation. T'anks. Inside da envelope you'll find several hundreds of additional statements in large denominations. Ders more where dat came from if needed.

"Mums da word."

And dats dat. Sign it, hdr22.


Red Salmon

Most equal Karl Marx Treatment Center. I believe that Meat Packing Glitterati should be added to the list of potential clients of the CUBE CLUB E-mail services. I myself am nowhere near equal enough to even hope to have a CUBE CLUB E-mail account. In fact I denounce myself for presumptively thinking about such a thing.

Deleting e-mails for the Current Truth,



Red Salmon

Kapitan Kangaroo Kourt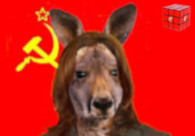 All the incriminating emails I received from our MTE were, somehow, misplaced.

My right hand knows not what my left hand is doing.

My left hand is denying that it even exists and is accusing my right hand of a vast conspiracy.

My right hand is getting defensive and proclaiming that it's not racist and loves kittens. I'm not sure why that is.