Callmelennie


Bruce .. you'll be a woman soon

You're changing so much, I can't count the ways
This boy's now a girl, and all they can say is
"He's re-assigned"
Your wacky new look's the talk of the town
And I never know when I reach around
What I'm gonna find
Don't let them make a vagine
Don't you know ....

Bruce .. you'll be a woman soon
Please, don't change your brand
Bruce ... You'll be a woman soon
Soon ... you'll be un-manned

You've been pissing that tool for all of your life
Soon sitting like a girl after the stroke of a knife
There goes your wood
You've finally found what you're looking for
Get another chance to be attention whore
Sure you would
Make you a clitoral hood,
Doc, it's up to you

Bruce, you'll be a woman soon
Please, don't lose your gland
Bruce, you'll be a woman soon
Soon, you'll need a man

Bruce, you'll be a woman soon
Please, do change your plans
Bruce, you'll be a woman soon
Soon, can't pee and stand


Googie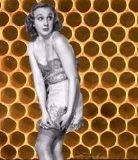 So excellent Comrade Callmelennie. I heard Neil Diamond sing this yesterday and thought of this subject. But, this is perfection, I might as well not even try now... Excellent.


Groucho Marxist

Can we still call 'em Bruce? It's going to cause some confusion 'round here...

El Presidente

"Your wacky new look's the talk of the town
And I never know when I reach around
What I'm gonna find
Don't let them make a vagine
Don't you know ...."


Oh My Allah!! That was too damn funny.

Rack it as an instant Greatest Hits line from the catalog of People's Karaoke!


Callmelennie
New directive from the higher Authority -- no more hooliganism against Caitlynn Jenner. Caitlynn Jenner has always been a woman, just as we have always been at war with Eastasia.

BTW, since it is now ordained that, seeing as Caitlynn Jenner has always been Caitlynn Jenner, she now is the holder of 4 individual women's world records in track and field