Vladimir_Scratchanitch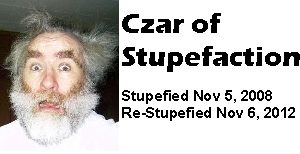 This morning during my usual hour-long routine of getting myself woke up and performing my first survival therapies for the day, a commercial on the TV caught my attention more than usual-
EMBEDDED VIDEO NO LONGER AVAILABLE
I was curious what the heck an "Infiniti" was. It looks pretty much like every other roundish slug-shaped BMW-styled car out there, no matter the brand. I was guessing it might be Cherman or Italian or maybe Amerikan built in some suthin' state with temporary workers from Mexico.
Noooo.
Research sez
it's a Japanese DATSUN. Headquartered in Hong Kong.
In the commercial, there's even a quick shot of "Julia" on a screen informing "Winston" that the keys to his freedom machine is in his pocket.
So keep an eye on anybody who wants to get one of these here "Infiniti" freedom machines, since they are being deliberately advertised to help the Winston types escape from our Orwellian Utopia.
Speaking of oppression, nobody seems to mention the PAYMENT CONTRACT that comes with one of these things.
So, in the big picture of things, the main thing is what makes you FEEL like you are free and enjoying life. Personally at my advanced age, having a beer in the evening does that for me. Gives me something to look forward to.