One Nation Fizzles Together: Pictures from 10/2/10 Rally in DC


HATING TOGETHER
Stop all hate speech - except towards Tea Parties, Republicans, corporations, and capitalism
Let's start with these repudiation of hate (the front) and assigning hate exclusively to Fox News (the back).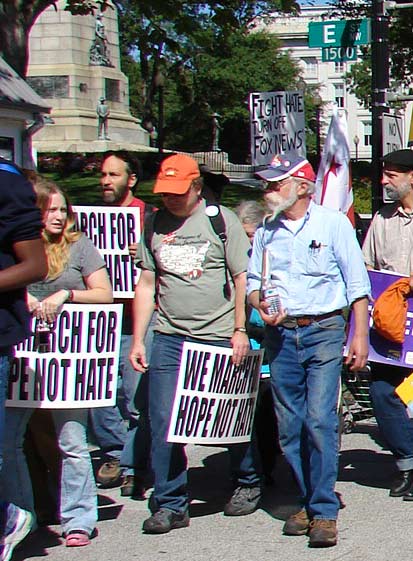 No hate, no fear, no exclusion. Ya think?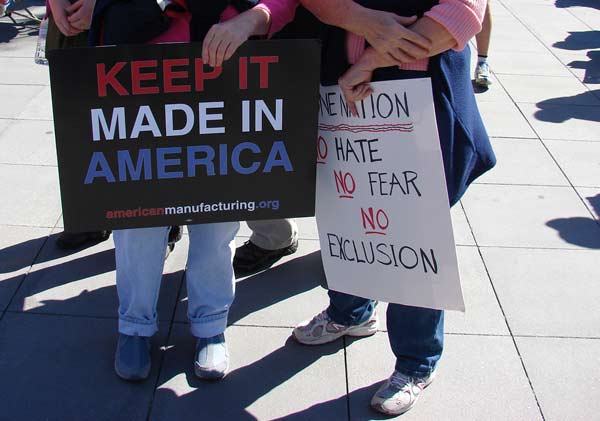 This "mother of all signs" sums up the general mood of the rally, as well as spelling incompetence, factual errors, vulgarity, and intellectual dishonesty.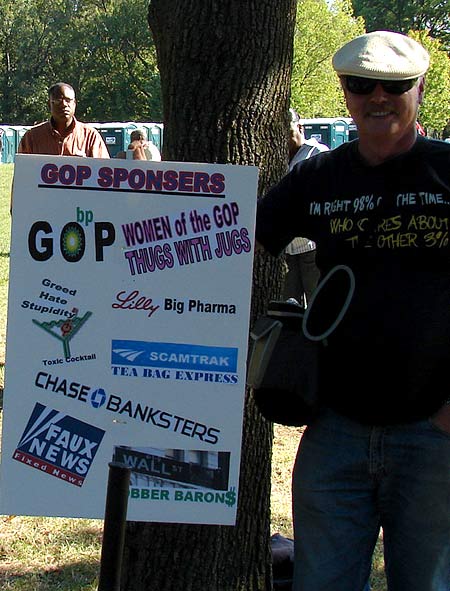 Hatred of Bush and Cheney was everywhere.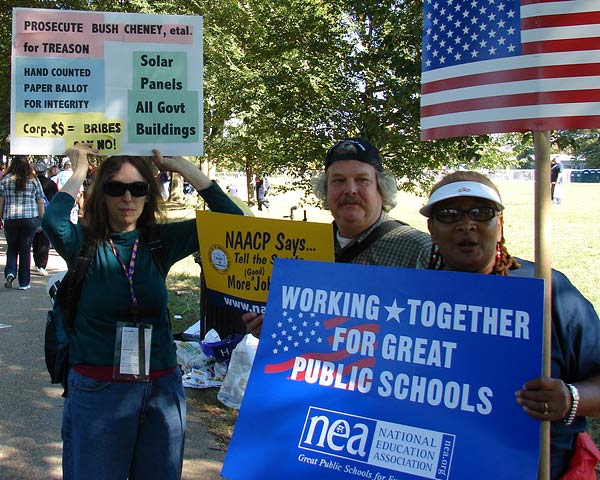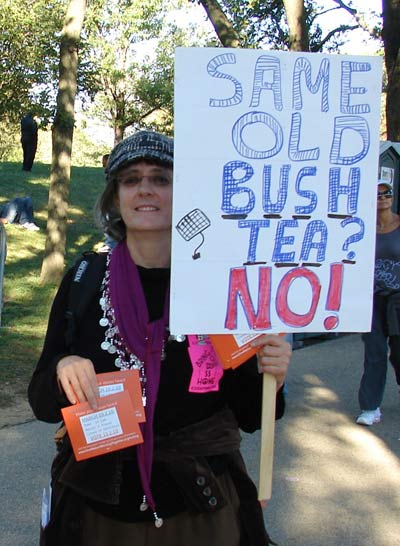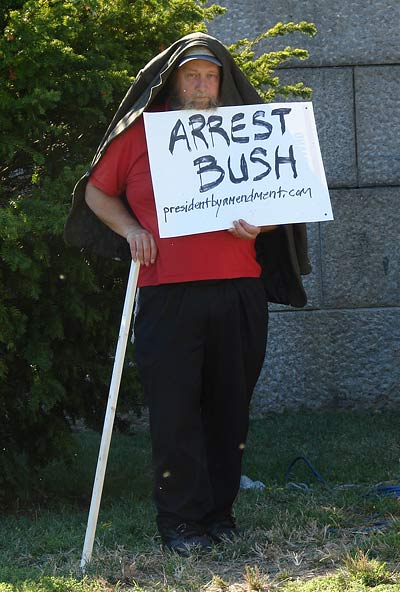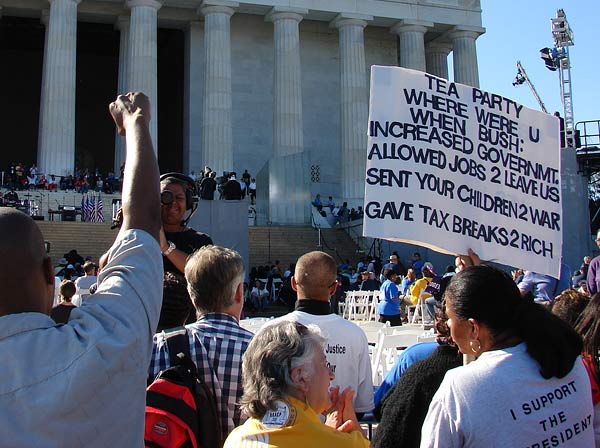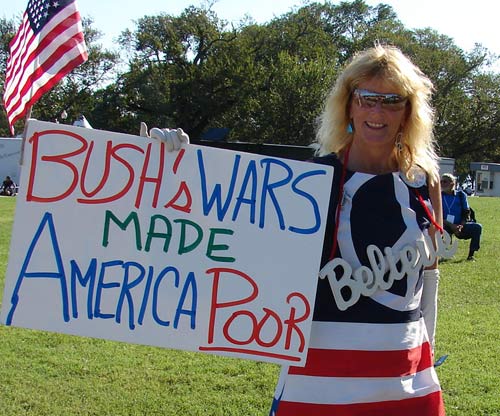 There was a seething hatred of the Republican Party and the Tea Party, which were often thrown together.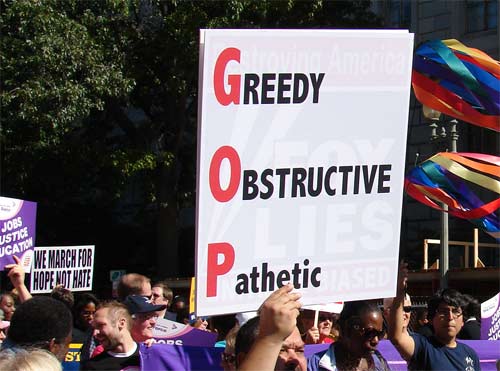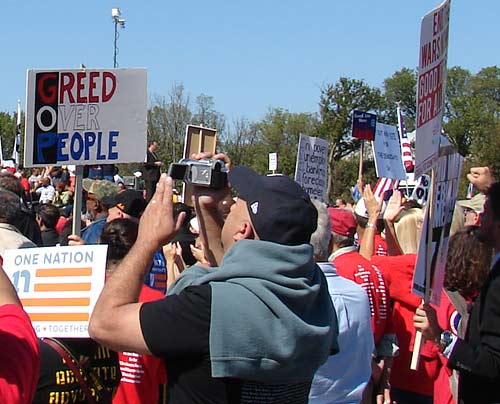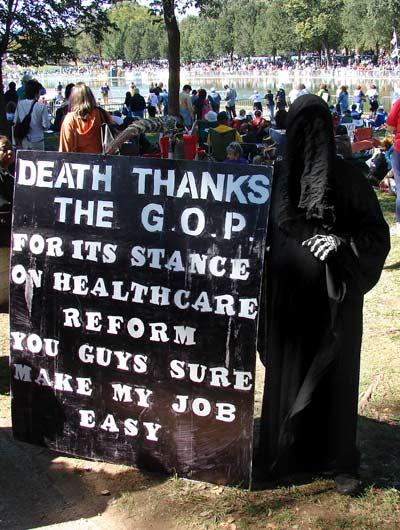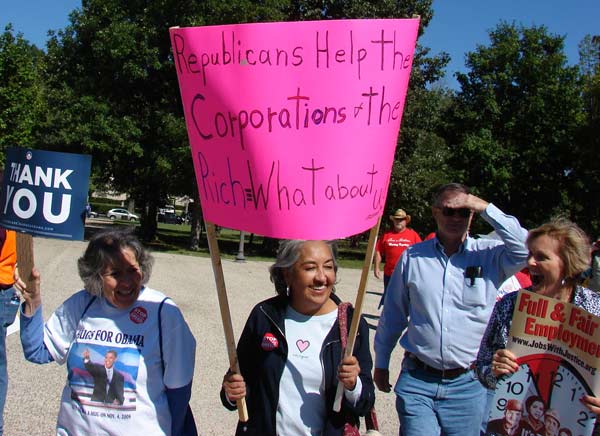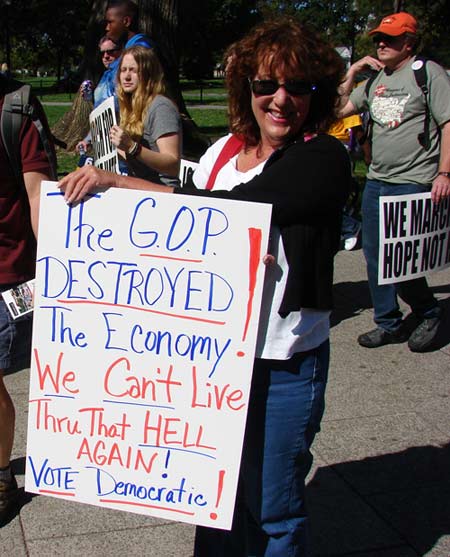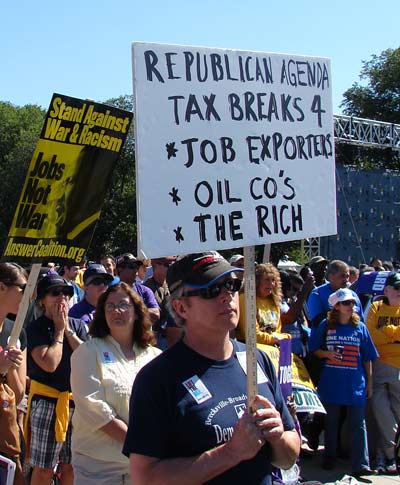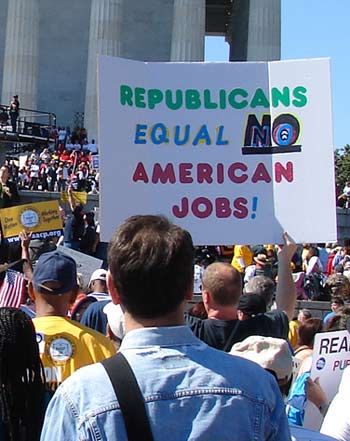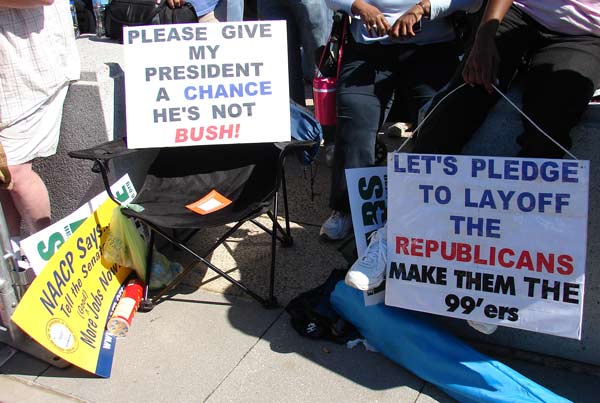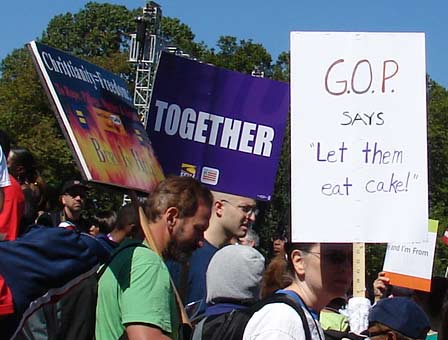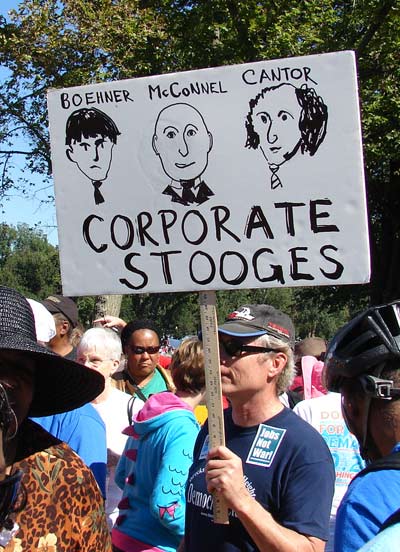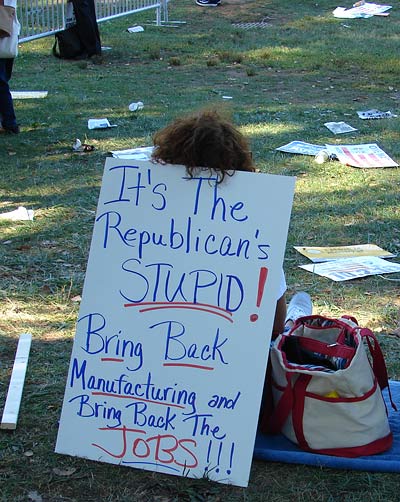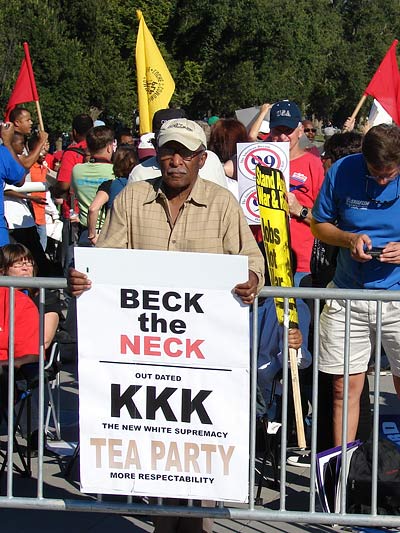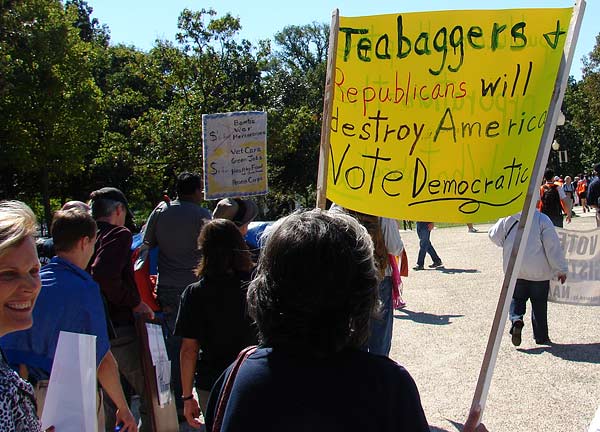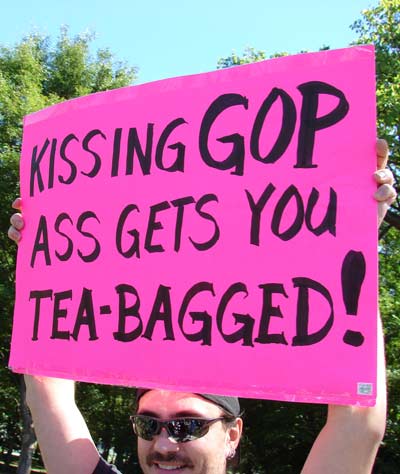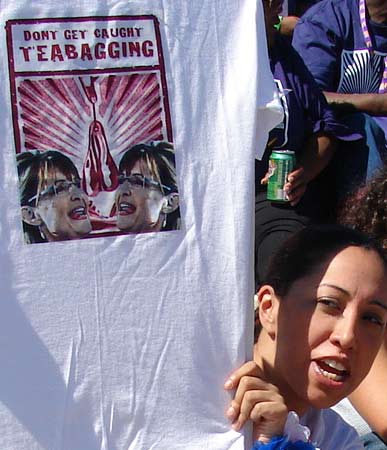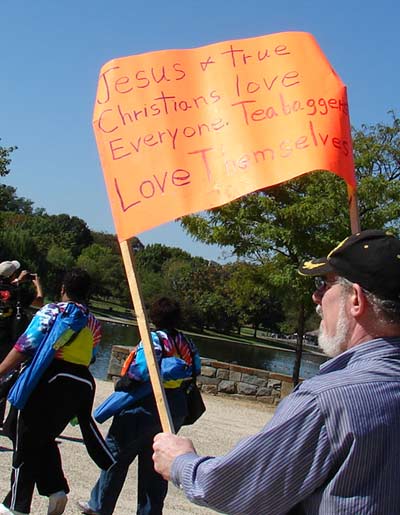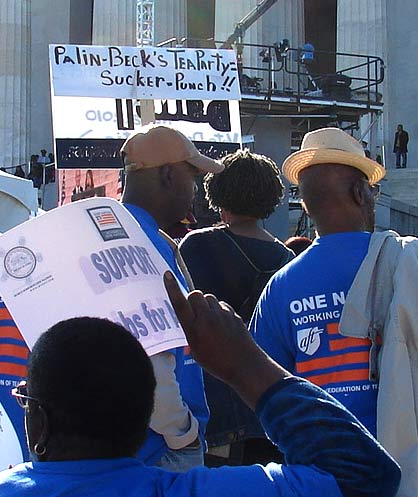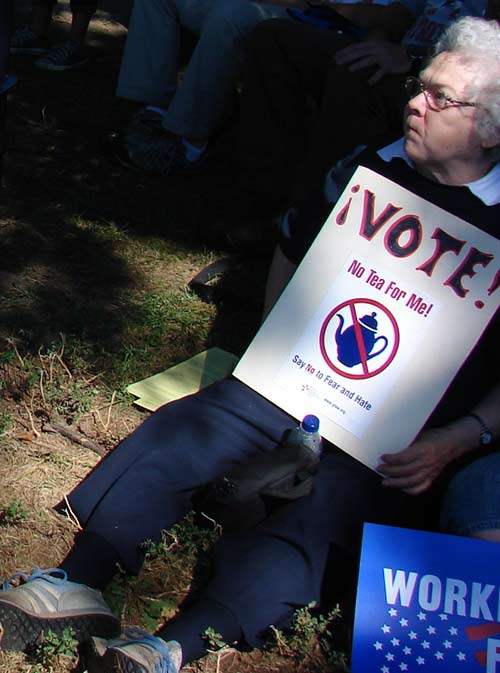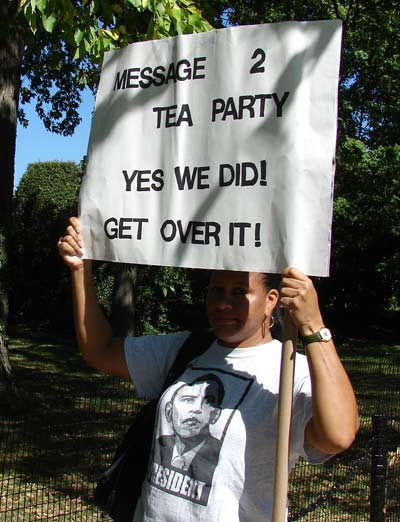 For comparison, there was one Beck supporter with his "hateful" sign: "One nation under God - Faith, Hope, Charity."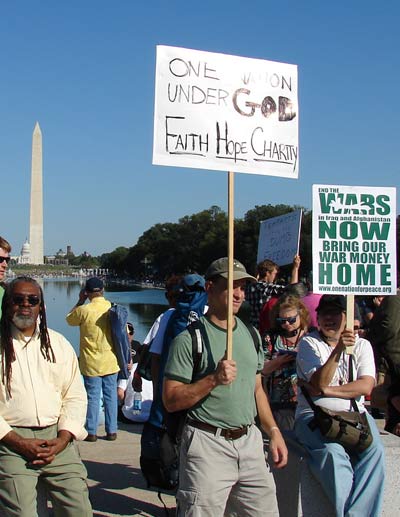 Then there were the haters of corporate America and capitalism in general.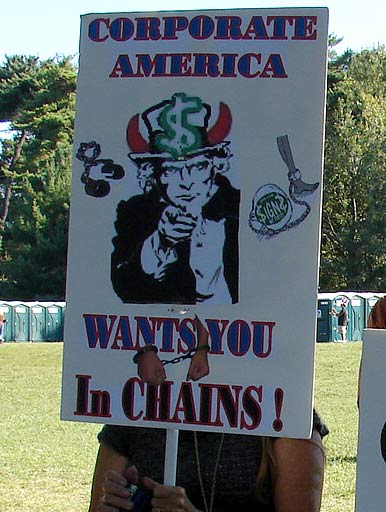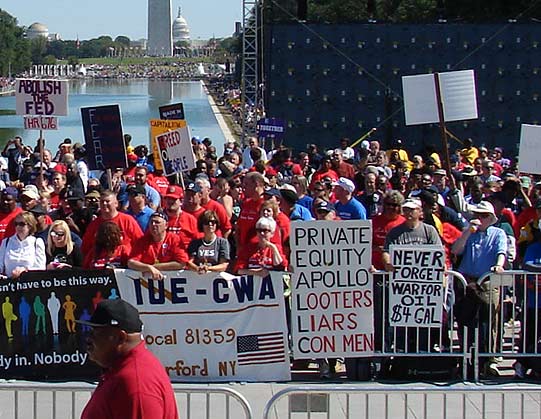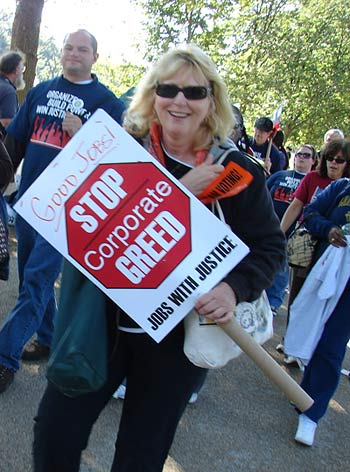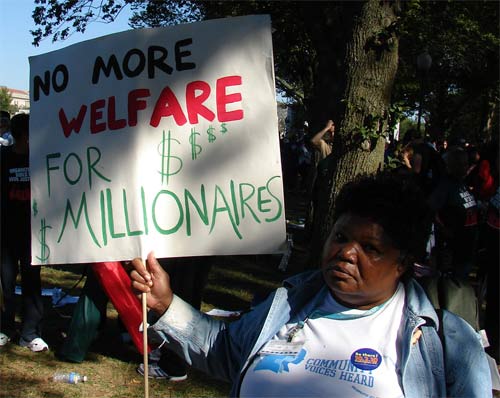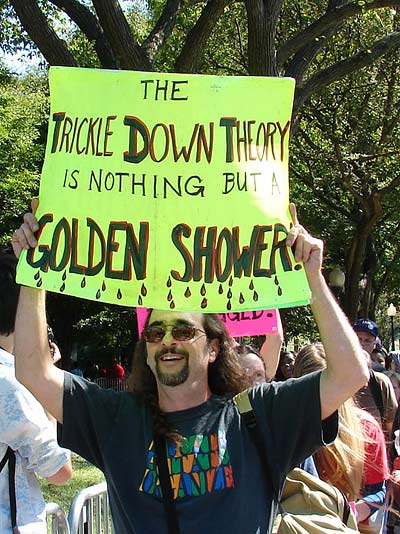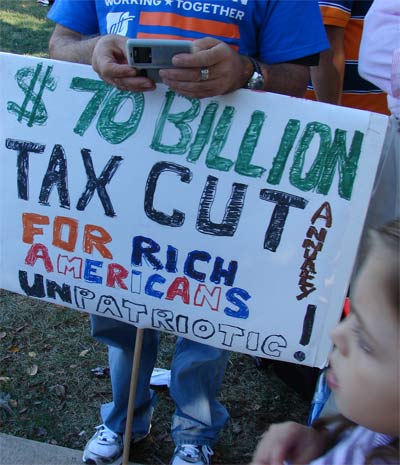 Fox News was equally reviled.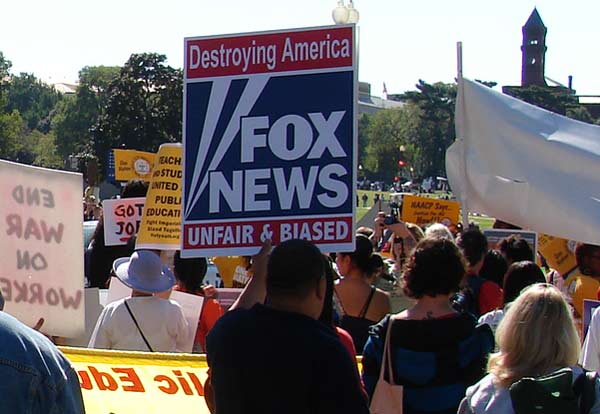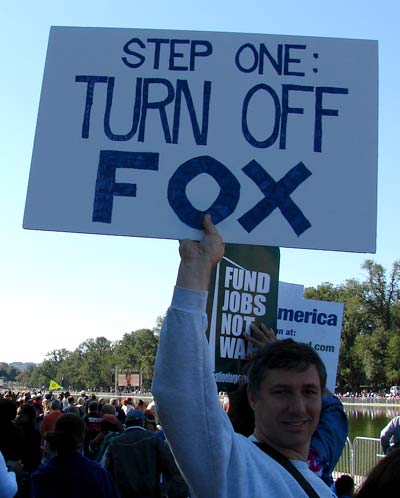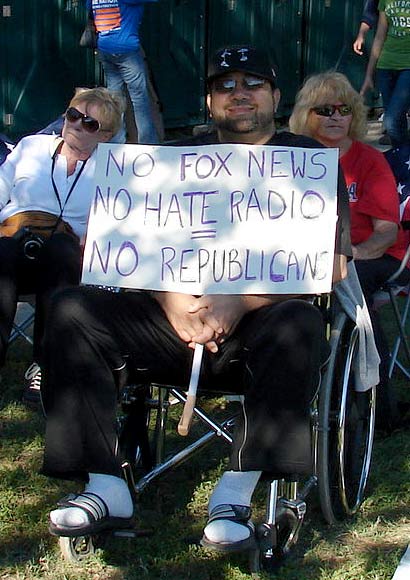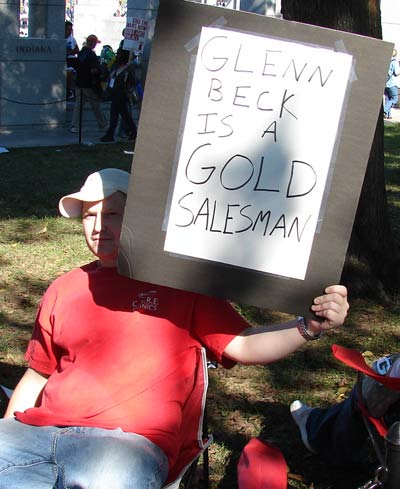 Israel was, as usual, a favorite punching bag of the masses. These buckets were used to collect money for the propagandistic stunt called "The Gaza Flotilla."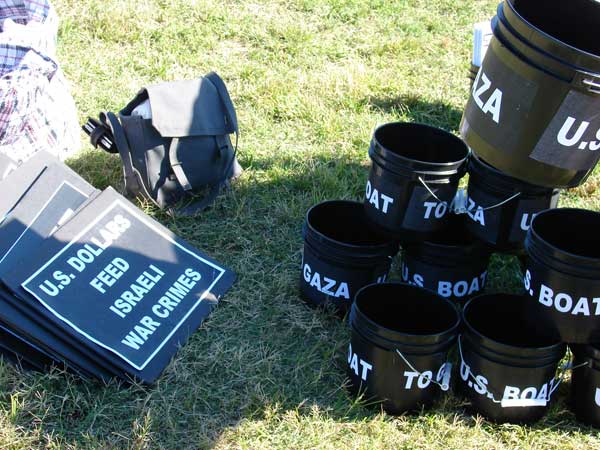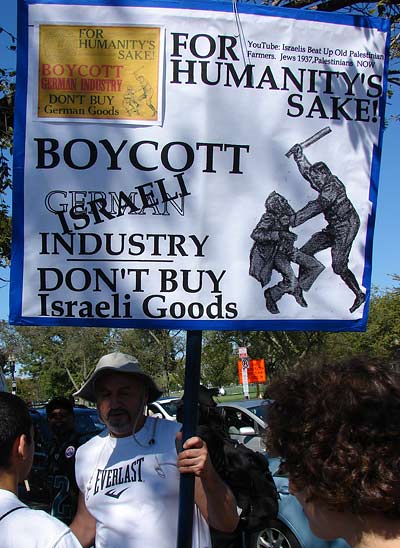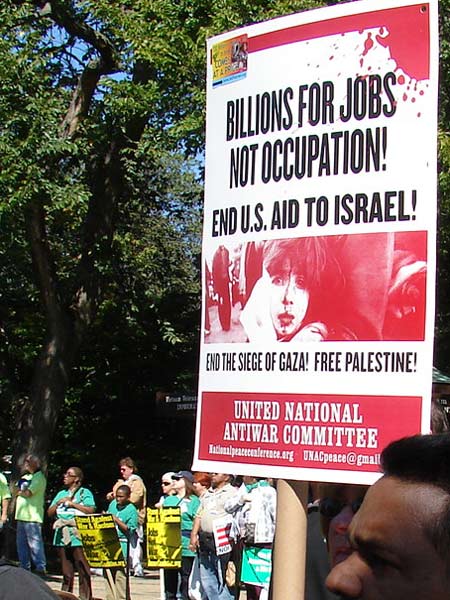 Kuffiahs - Palestinian scarves - were a frequent sight as a show of support for the Palestinian militants. And since the Palestinian militants fight for the destruction of Israel, it's what the kuffiahs also stand for.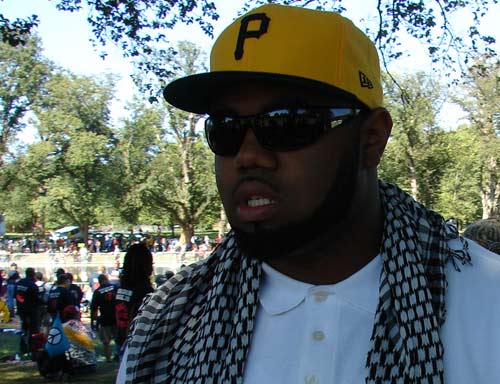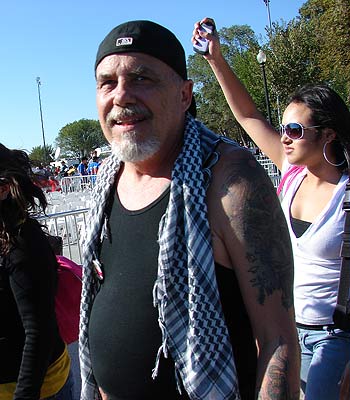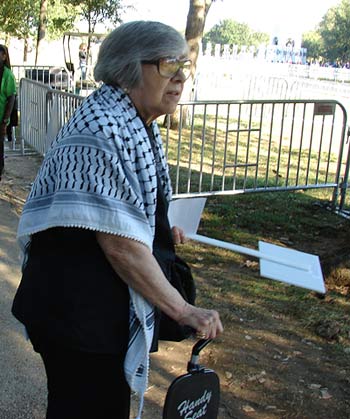 Below are some odd uncategorized haters. Even Hillary was demonized.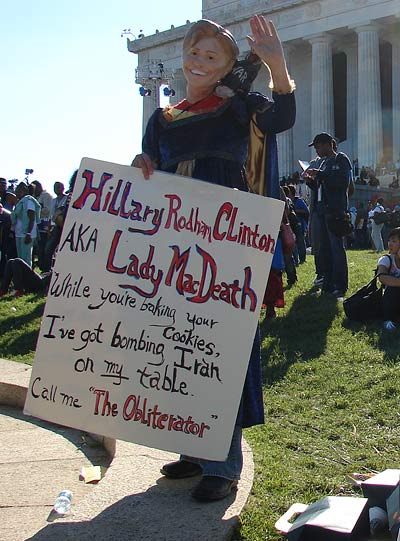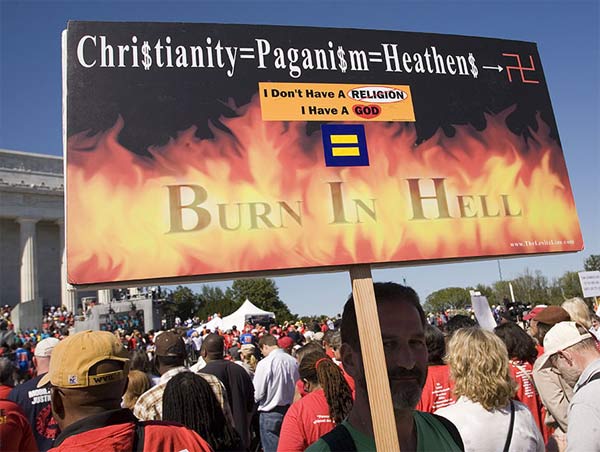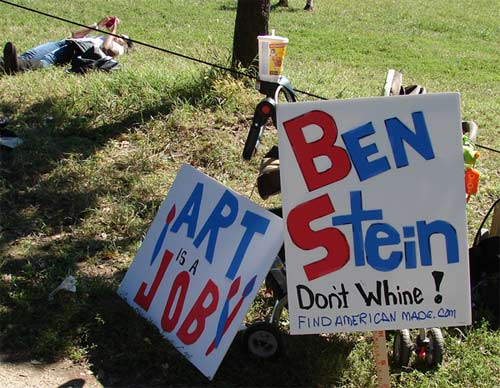 While the 9-11 Truthers were accepted, the so-called "Birthers" were attacked.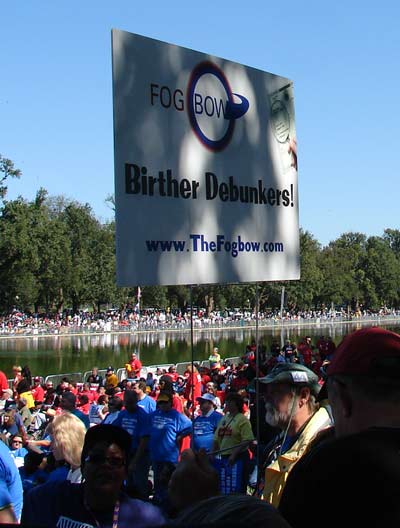 ---
<< BACK TO 'ONE RALLY FIZZLES TOGETHER'
MORE HERE:
The Astroturf
How to plant the seeds of socialism and grow a semblance of a vibrant movement
The March
Marching youth is more photogenic than fat union slobs lying on the grass
The Rally
Sign-a-palooza: professionals and amateurs compete in spreading Party-approved messages
The Sleepers
Sleeping on the job is a human right, especially if you're a union member
The Haters
Stop hate speech - unless you speak of Tea Parties, Republicans, Bush, corporations, and the capitalist system in general
The Absurdities
Dialectical contradictions of socialism in pictures
The Radicals
Agitation and propaganda for the masses
The Trash
Cleanup is not in our job description; some union gets paid weekend rates for doing that
Dissing 'Imperialist' War Memorials
War memorials - what are they good for?