One Nation Fizzles Together: Pictures from 10/2/10 Rally in DC


Dissing 'Imperialist' War Memorials
War memorials - what are they good for?
The Vietnam Veterans Memorial is a polished granite wall with engraved pictures of soldiers and the inscription "Freedom is not free."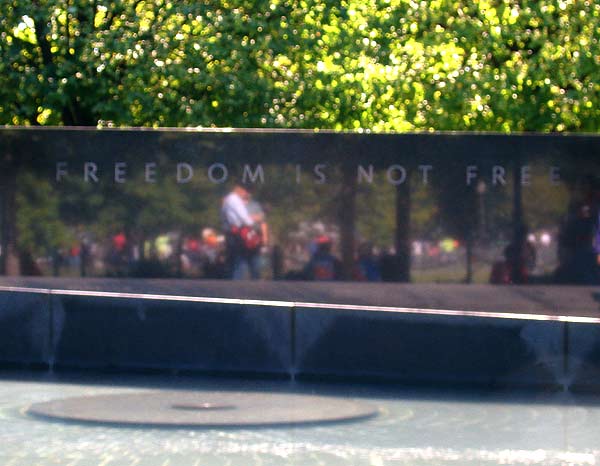 But freedom appears to be free for this SEIU activist carrying his free lunch.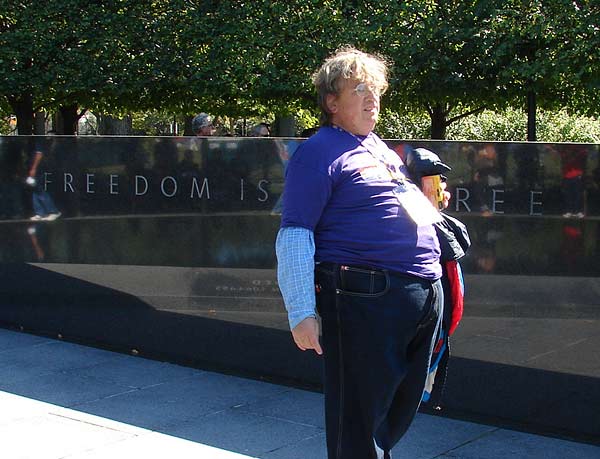 "I hope whoever polished this wall was paid prevailing union wages."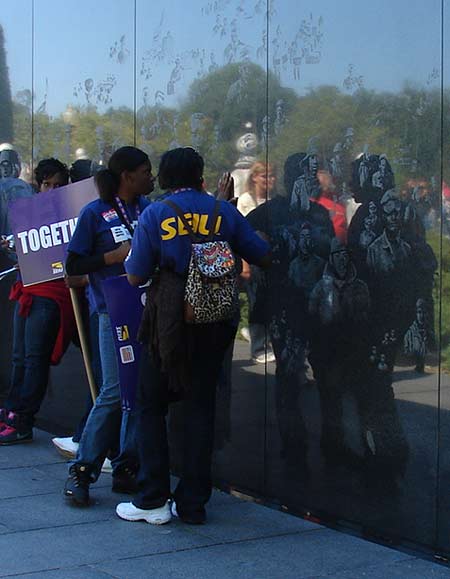 Next to the Vietnam wall is the Korean War Veterans Memorial. A soldier seems to have frozen in bewilderment, reading the signs in the hands of the passing crowds and refusing to believe his own eyes.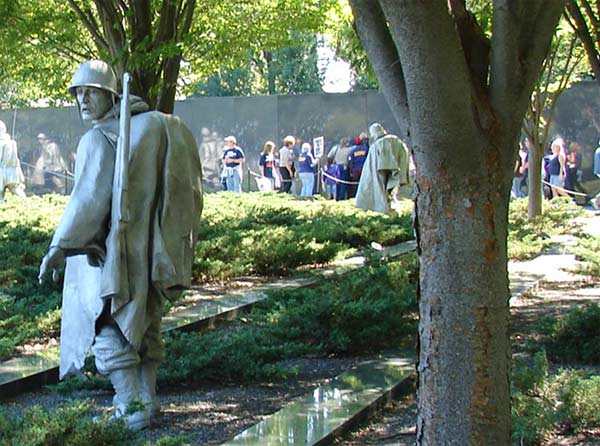 A standoff: "WHO ARE THESE PEOPLE?!?"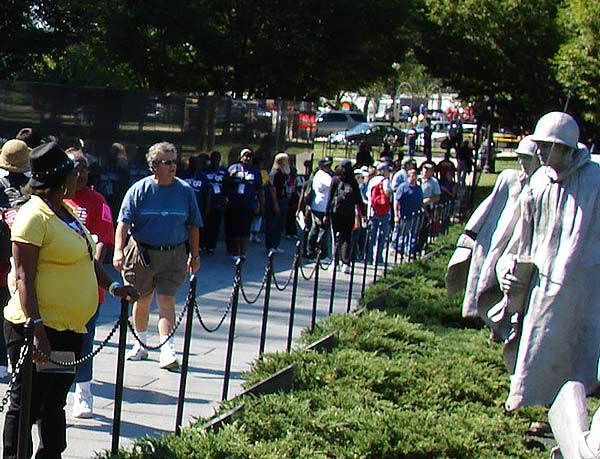 "How dare these dudes with guns stand here while we heroically demonstrate for peace?"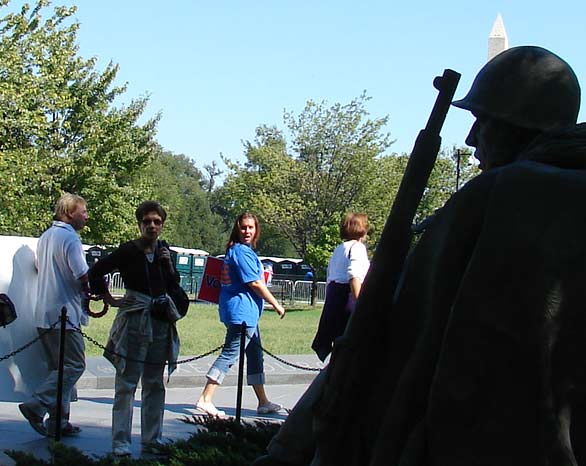 The World War II Memorial's proximity to the reflecting pool made it an unfortunate casualty of the "One Nation" rally.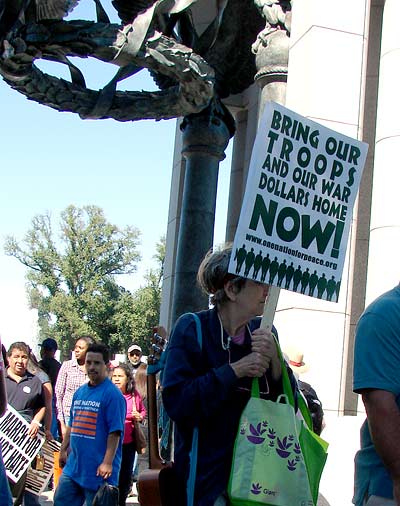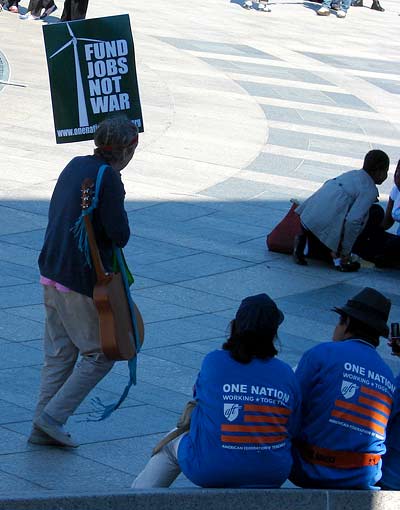 Right outside, a group of radicals was staging a protest against "US colonial wars" and for "Reparations to African people."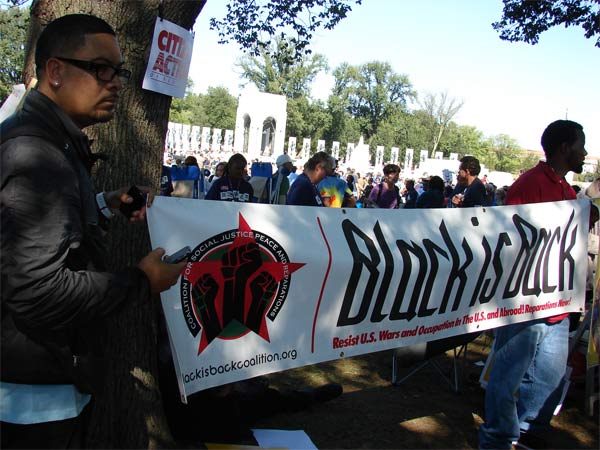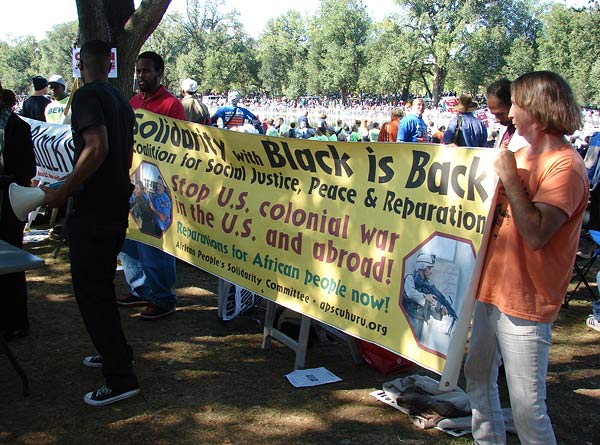 As the rally went on, the WWII Memorial was being gradually filled with garbage.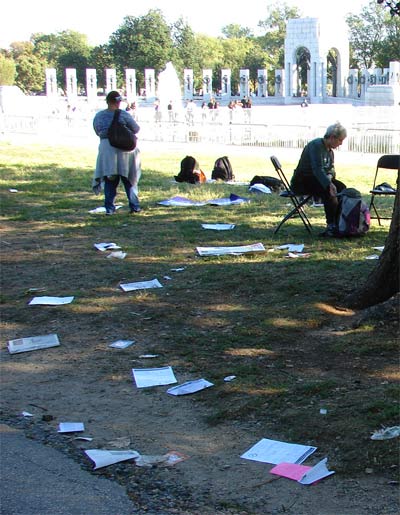 Collateral damage.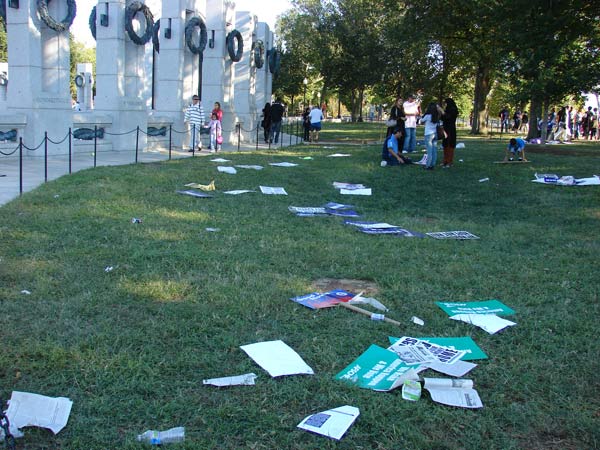 ---
<< BACK TO 'ONE RALLY FIZZLES TOGETHER'
MORE HERE:
The Astroturf
How to plant the seeds of socialism and grow a semblance of a vibrant movement
The March
Marching youth is more photogenic than fat union slobs lying on the grass
The Rally
Sign-a-palooza: professionals and amateurs compete in spreading Party-approved messages
The Sleepers
Sleeping on the job is a human right, especially if you're a union member
The Haters
Stop hate speech - unless you speak of Tea Parties, Republicans, Bush, corporations, and the capitalist system in general
The Absurdities
Dialectical contradictions of socialism in pictures
The Radicals
Agitation and propaganda for the masses
The Trash
Cleanup is not in our job description; some union gets paid weekend rates for doing that
Dissing 'Imperialist' War Memorials
War memorials - what are they good for?