Very Large Bear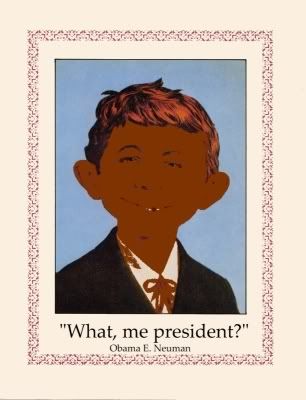 Zampolit Blokhayev
I'd take him over John "Shamnesty" McCain.

--

Premier Betty
Man, everyone's dropping out. The election will be between a Giant Douche and a Turd Sandwich.

Comrade TankoGrad
I know Betty.... Depressing. The worst part is that I do not know which one is "Il Douche" and which one is "Lord Sandwich of Fecis"....

Premier Betty
We won't know for a while....

I got that from a South Park episode where the students had to vote on school mascots. The moral is that you always have to choose to vote for either a giant douche or a turd sandwich.

Ivan Chetvyorty
Go Cows!

Very Large Bear
Am hearing of dangerous alternative...The Constitution Party. If decadent Amerikanskis get constitution back and running, will being bad noose for politburo....

Ivan Chetvyorty
Comrade Very Large Bear,
That is why we must support him! We must convince the Amerikanskis he is the second coming!
I'm sure this image may be all the convincing they may need!
Zampolit Blokhayev
And to prove the point, the Democratic Party's P.R. Dept. (ABC, NBC, CBS, and CNN) have sent their anchors to Iraq to show the proletariat that the Democratic Party supports the Obama Messiah 110%

Zampolit B. S. Blokhayev al-Hussain