Red Square
Some time ago, Nancy Pelosi's office has released a masterpiece of visual agitation titled "Who Increased The Debt?", in which all the "low" numbers were gloriously blue (Democrat) and the "high" numbers were dangerously red (Republican).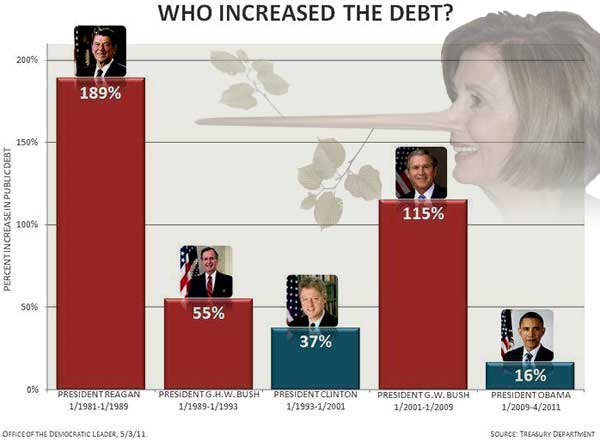 As expected, the People's Chart quickly became viral. Yet, after the reactionary right-wing forces questioned the Current Truth contained therein, the numbers were somewhat revised to bring the blue up and the red down. As such, it still populates chain mails, Facebook and forum discussions.
~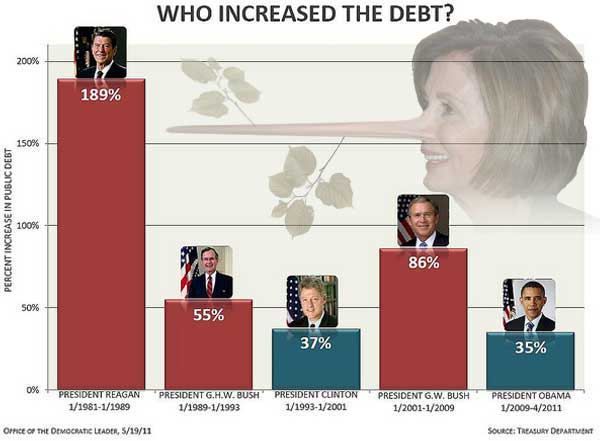 ---
However, this pesky website came up with allegedly more scientific numbers that would make the chart look as follows: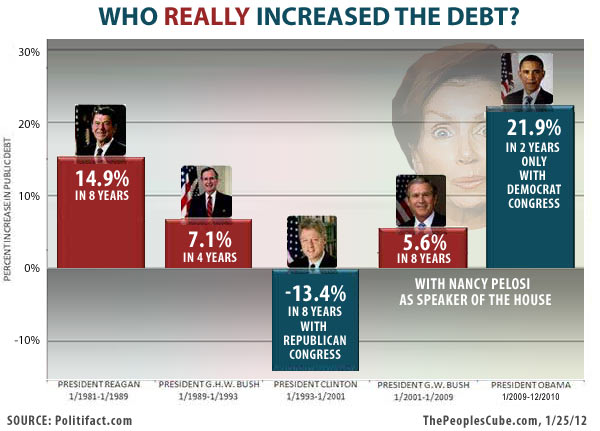 ---
The People's Cube special correspondent D.F. from Georgia has contacted Pelosi's office for an explanation. The obtained info confirmed her working theory: a graphic that is so woefully without facts and laid out in such a simple manner had to be made by an intern who completely fabricated the numbers in order to please her superiors.
In addition, our correspondent obtained a set of earlier drafts and "rejected" graphics from Pelosi's office that were intended to improve Obama's image. Some of these graphics contain Nancy Pelosi's notes in the margin.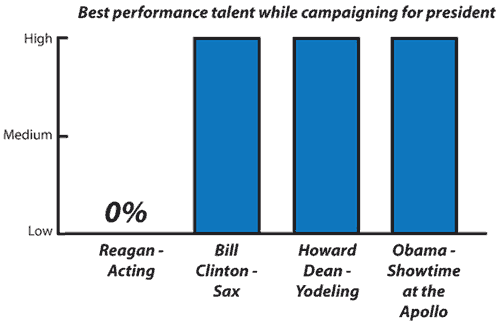 ---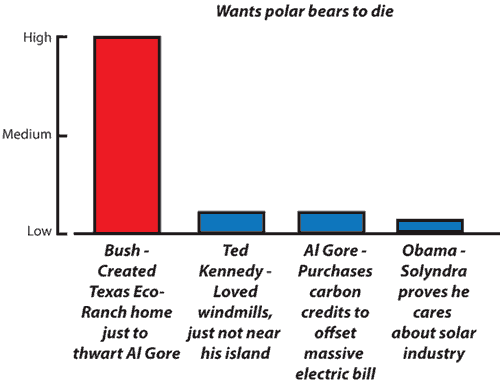 ---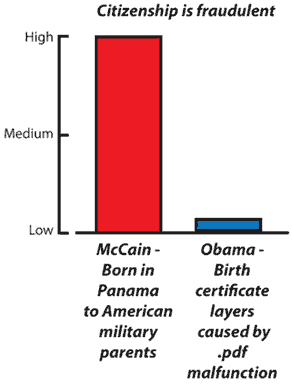 ---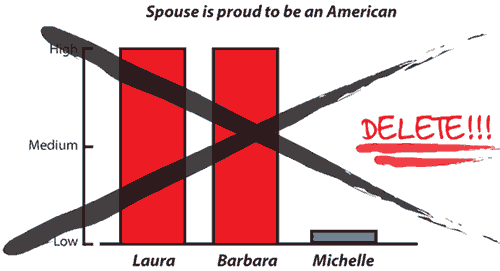 ---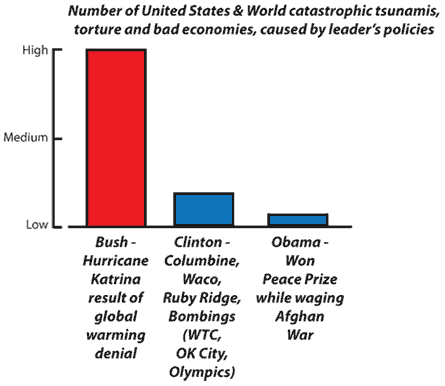 ---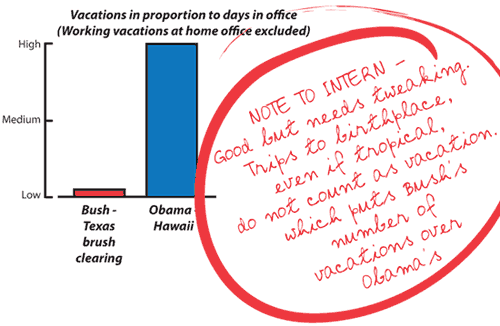 ---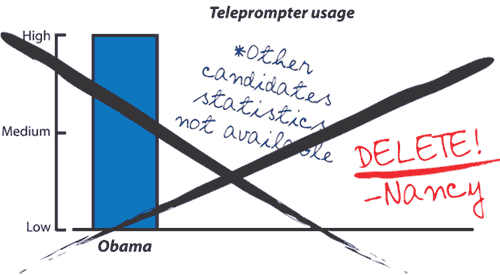 ---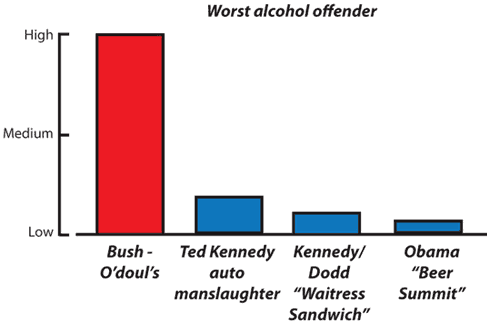 ---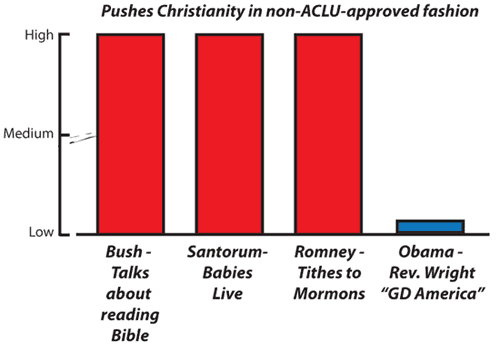 ---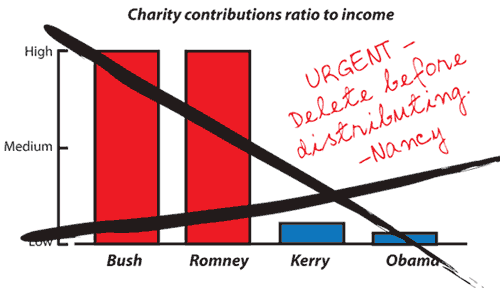 ---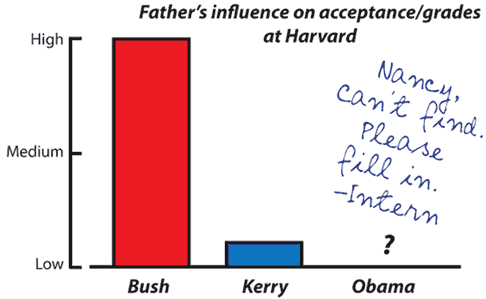 ---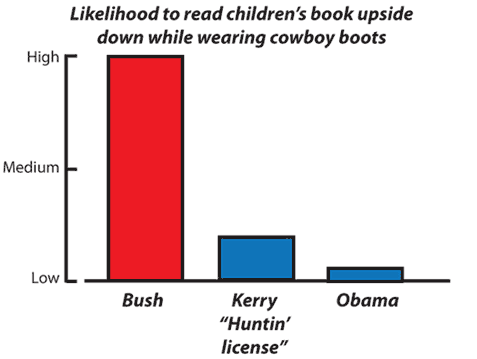 ---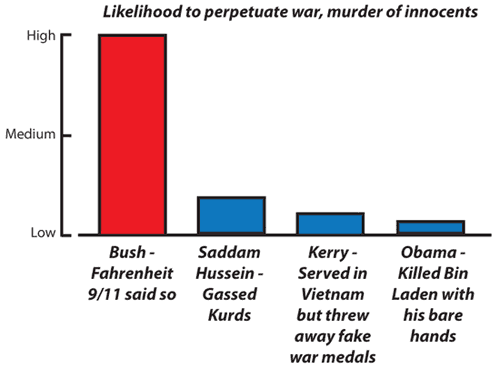 ---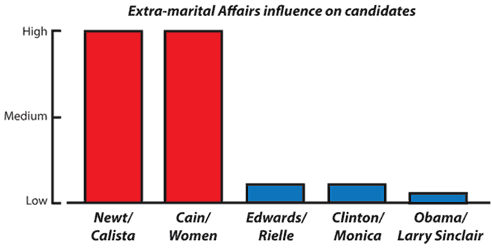 Opiate of the People
Excellent work, Red Comrade! However, I have a received a small correction to chart #3 from Nancy's office....


Ivan the Stakhanovets
Ahh, yes, whatever happened to President Perot? His cardboard presentation slides were years ahead of their time,
and that "giant sucking sound" of Amerikkan jobs heading southward because of NAFTA has somehow given rise to both Monica Lewinski and Bonnie Fwank. I miss the little bastard.