Proletarian Robot

Comrades,
It is my pleasure to announce that even though the ACA's website for the masses works as about well as we expected it would, the premium healthcare site for us is working perfectly. There have been no reported waits, delays, crashes or hassles. The site even links directly up to the taxpayers bank accounts and withdraws funds instantly to pay for our platinum health insurance.
We are also excited to roll out a thrilling new agitprop show called "Wild Serfdom" where intrepid reporter Chris Matthews goes into various cities across the USSA and points out examples of white privilege, racism and squalor that comes from Republican policies.
Today's show Chris Matthews will brave the streets of Detroit and show us the absolute horror of this die-hard Republican-run city......

R.O.C.K. in the USSA
Comrade.

Isn't that a redskin Indian Native American logo for Mutual of Obamaha???

Unacceptable.


Che' Ramie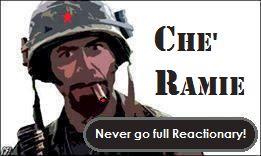 El Presidente
"Wild Serfdom" is a most glorious concept for a TV show. I hear that the Obama family has recently been on a safari through The People's City of Detroit.

Proletarian Robot

Comrade Rock, Besides being part Irish, Obama is also part Native American! Why he has as much native blood in him as Elizabeth Warren...


Krasnodar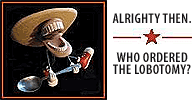 PR,
Your statement must be true, because I was talking to someone online who remembers reading something about that somewhere.


Che' Ramie