Vladimir_Scratchanitch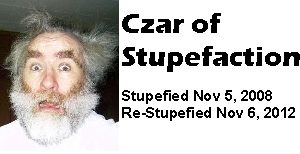 Russian Lawmakers Consider Branding Hands Of Corrupt Officials
Updated: Tuesday, 21 Sep 2010, 4:55 PM EDT
Published : Tuesday, 21 Sep 2010, 4:55 PM EDT
NewsCore - Bribe-taking Russian officials could have their left hands branded under a proposed new blitz on corruption, RIA Novosti reported Tuesday.
Lawmakers from the Liberal Democratic Party want to see the letter K -- a symbol for a bribe-taker -- permanently etched on wrongdoers' skin.
Party deputies Sergei Ivanov and Igor Lebedev suggested the severe measure in a new law-and-order bill due to go before Russia's parliament, the State Duma.
They say the markings would heap shame on
corrupt officials
and alert Russian employers so they could refuse them jobs.
"The authors of the bill believe that branding bribe-takers with indestructible marks in a visible place to show that they have committed a crime will enable employers to refuse them employment," the centrist party, which holds 40 of 450 seats in the Duma, said in a statement.
FULL STORY
If the US branded our corrupt officials, that would be almost all of them.



Gulag 4 Alfred


K?? Pfffffttttttttt.
Why not the universal symbol of corruption?

Comrade Whoopie

Don't they realize that such a "scarlet Letter" of shame might have just the opposite effect? It would identify a person who can be bought. Someone you can count on to look the other way and play ball no matter what. Such a person would be welcomed by most corporations as well as organized crime. Perhaps even earn them a high paying jobs as a "K" Street lobbyist in Washington, DC.


Vladimir_Scratchanitch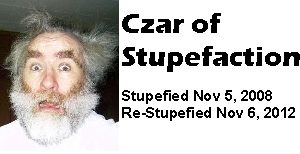 September 22, 2010 by
Robert Bonnett
Well that's what'll happen to those convicted of corruption in Russia if the country's Liberal Democrats get their way. The party, which is about as liberal as the Ku Klux Klan, has
submitted a bill to the State Duma
aimed at tightening the Criminal Code to help tackle deep-rooted corruption in the Russian Federation. Amongst the proposals is an amendment to the list of people who can be fined for their involvement in bribery to include those working for the government, who at present are, quite bizarrely, exempt from such punishment.
The LDPR also wishes to introduce permanent criminal records for anyone who's served a sentence on corruption charges, as under the current system no such records are maintained – apparently – allowing former convicts free rein to take up jobs and positions of trust from which they would otherwise be exempt. A more controversial motion, however, is that of branding the left hands of corrupt officials with an indestructible and special "K" for
коррупционер
(bribe-taker). Measuring 3cm by 2cm, the graft-cum-tattoo would offer a permanent means of identifying wrongdoers. Or anyone else who is unfortunate enough to have a lover, child or favourite pet with the initial K, which they'd decided to have tattooed onto their left hand . . . .
http://robertbonnett.com/2010/09/22/bra ... %E2%80%9D/

Red Square

When I saw that headline, I immediately thought, "Vladimir Zhirinovsky." And as I read further, I figured I was right. He is the psychotic leader of the Liberal Democratic Party, who habitually garners 90% of the votes among prison inmates, who in Russia can vote.

Watch this highly educational and entertaining video for your amusement. He is the chubby guy in the grey suit.