Mikhail Lysenkomann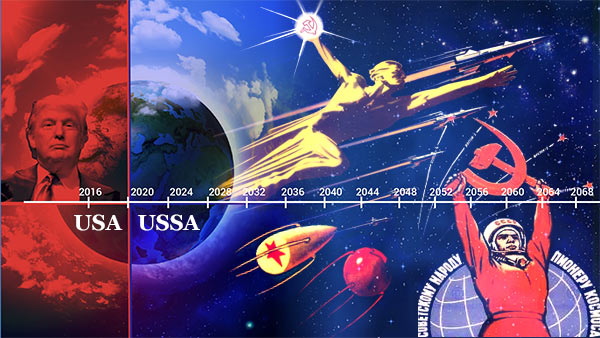 Comrades, this article looks like it could have come from our own Collektive here, but it didn't.
This guy
actually believes
this stuff!
Kids, this is your brain on Marx.
Why there's no bipartisan way forward at this juncture in our history — one side must win
The next time you call for bipartisan cooperation in America and long for Republicans and Democrats to work side by side, stop it. Remember the great lesson of California, the harbinger of America's political future, and realize that today such bipartisan cooperation simply can't get done.

In this current period of American politics, at this juncture in our history, there's no way that a bipartisan path provides the way forward. The way forward is on the path California blazed about 15 years ago.
myschelyushkin
As a blogger is fond of saying; Oh sweet fault of San Andreas hear my prayer!

trashmouth
Yes Comrade myschelysushkin, I have been recently looking at future ocean front property in Arizona. Perhaps an oceanfront hotel, marina and a small diorama of the former state of California complete with miniature replicas of homeless residents with sidewalks stained with feces.

Chief Designer
I don't know why this guy picked 15 years ago as the start of the great Democratic People's Republic of Kalifornia. We've had a Democrat dominated legislature for two generations now along with a Democrat executive more than half the time.

- SK

Ivan the Stakhanovets
Comrade Designer, current recorded history began 09/27/2008, the day of the acceptance speech by Barack Hussein Obama (PBUH) at INVESCO Field as he stepped out to the front of those glorious styrofoam pillars. All prior events (if anything ever happened) have been filed in the "memory holes" at the Ministry of Truth...don't you have beets to tend? I don't see your shovel nearby...