Ivan Chetvyorty


M.i.G. Mikoyan

Some men, my comrade, are simply beyond re-education. Not only does this individual refuse to open his heart and his wallet and let the One assume control, he openly mocks Him. Such men with no Fear of the State need to be dealt with harshly.


Che Gourmet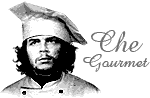 Send him my way first, comrades. I need to have a "little talk" with him about using my image on a 3-cent bill?........ (spits in disgust)......Rrrrrrr......


Commissar Obamissar V

A fantastically progressive citizen on http://blogs.westword.com/latestword/2008/11/so_what_did_greeley_mayor_ed_c.php
University Schools Parent

says:
Here's the original email sent to Clark's direct supervisor at University Schools in Greeley.
>>>
Hello Mrs. Gerner
I am a parent of two University Schools students. Both my children are very happy with the school. My wife and I feel fortunate to have our children attending such a fine school. We have encountered only friendly and caring faculty and staff at University. However, I was informed by more than one witness that on Friday, November 14th the school's security director, Ed Clark, while on duty and on the school grounds was sharing an image of a turban-wearing President-elect Barak Obama, on a phony three dollar bill, with the students of University Schools. I am an ardent supporter of an individual's right to free speech and I enthusiastically support political satire. Unfortunately, I very much doubt that Mr. Clark's actions were in the spirit of political satire. As the school's security director as well as Greeley's mayor Mr. Clark must be aware that his actions have a weightier than normal influence on the students charged to his care. I believe that this was just an innocent act Mr. Clark executed in extremely poor judgment. I also believe that the students of University are intelligent, sophisticated and compassionate enough to truly understand that the color of one's skin and religious orientation has no more bearing on an individual's character than the color one's eyes. Actions define character and at the moment Mr. Clark's actions, however subtle, point to a time in this country's history defined by racial prejudice and general intolerance. Please address and make the most of this incident to encourage and further advance the practice of empathy and tolerance for the benefit of the University Schools as well as our greater community.
Advanced thanks for your cooperation,
Concerned members of the University Schools Community

no response was received
This is really not a political issue. This is a common sense issue
Comrades-
Let us praise welcome this truly Progressive Parent to the Party! He/she/it/they embodies the highest Party traditions. Notice the deft way the parent claims to support free speech and satire in an attempt to disarm any would-be gun-and-religion-clingers. That's not all! The parent then furthers the Party postion that skin color and religion (that most foul and cursed source of morals, mores, standards, expectations, and values) play no role in the character of a Person. This would have been a good opportunity to state that associations with racists, unrepentant terrorists, radical Muslims People of Other Religions, and questionable circumstances of birth also have no bearing on the character of a Person. EVERYONE knows that Hope

[sup]TM[/sup]

and Change[sup]

TM

[/sup] are the only measures of a person's character. The parent recovers from this omission (and avoids one of my many railway platforms) by accusing ex-person Clark of being an intolerant racist for speaking out against The Obamessiah! Such statements are the embodiment of our principle that dissent is only ok when directed against the Republikkkans. Nice work!
What do other members suggest as good opportunities for this individual to serve the Party according to his/her/its/their ability? Perhaps the Obamissar of the Nationalized Parenting System?
-Vodkavich

M.i.G. Mikoyan

This Progressive Parent should be Premier of the CCCPTA.