Hammer and Loupe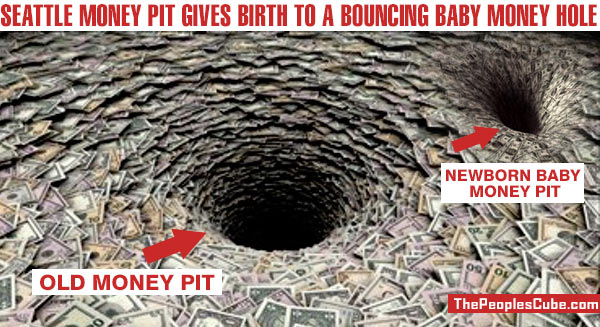 SEATTLE, WA - As Washington State continues its mission to drain the wealthy of all their money, they have successfully
opened another money hole for the money pit
.
Many witnesses have said that watching a newborn money hole opening up is close to seeing a miracle, with some suggesting to use public funds for the new hole's child support since the old money pit does not have enough left.
In the meantime, one of the newborn hole's alleged parents, named Bertha,
is reportedly feeling bored
of the Washington job and seeks vacation money to go to Rio De Janeiro for the Olympics. One can empathize, since Bertha has been stuck at the same workplace, without ever leaving it, since 2014. It would stand to reason if Bertha were to join a union to get better payment and vacation time.
Trying to get to the bottom of this, Governor Inslee seems to be completely at a loss. One of the biggest mysteries is, how come Washington State had never set aside enough money to support future money holes, as well as to send Bertha on a much-deserved vacation.
The blame apparently lies with the heartless Republican state senators, who would rather see the money pit starve and live off cat food, deprived of any much needed government assistance.

Margaret
Christine Gregoire decided to go against what the people voted for and instead did what the special interests wanted. The money hole is her baby. Round that woman up and make her pay for it.


Captain Craptek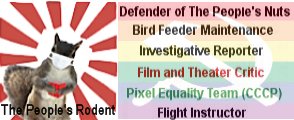 I think the city fathers mothers are making a Safer-Space™ for the hopeless homeless people to crash. It'd be a shame if the viaduct slipped into the hole first and clogged it up. GO SEATTLE!