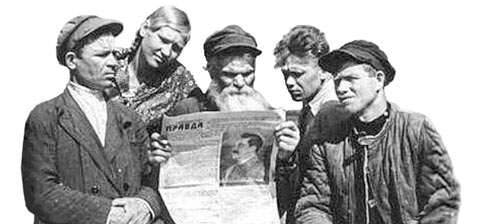 The People's Cube Archive:
2007
Previously Current Truth™
---

Today's Special Guest: FUNNIMETRIC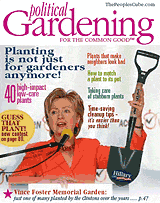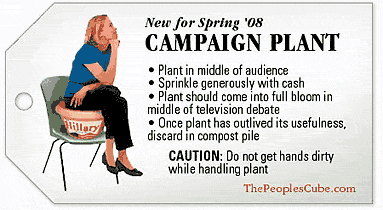 MORE
This year's secular Thanksgiving prayer was written by the People's Economist Professor Kurgman, PhD,PhD,PhD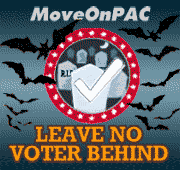 HALLOWEEN:
A
progressive
international holiday. On this day, in the countries of non-capitalist economic sector, workers and peasants under the leadership of Great Leaders commemorate all the dead communists who, in the name of human
progress
, died at the hands of other communists as well as non-communists - and also dead non-communists who died in the glorious class struggle for human progress, at the hands of communists and by non-communists alike. In the 20th century alone, victorious ideas of human progress helped hundreds of millions of people to advance from life towards death, so that new generations could enjoy even more progress in the name of advancement.
GO TO THE PEOPLE'S GLOSSARY >>
THIS DAY IN HISTORY
(from the People's™ Archives)
Oleg Atbashian strikes again at the progressive thought, tactics, and ammunition at PJM
Mayor Newsome loves the media and the media loves him back
A lesson for beginning reporters who want to change the world: if you want to get San Francisco Mayor's attention, show him a dildo. Make a difference!
April 1: The People Cube's Two (2) Year Anniversary!

The Cube is off to Las Vegas for a Party-style celebration of the suffering masses (report to follow). For those of you whose rations aren't sufficient enough to join us in Vegas, here's a list of Party-Approved Greatest Hits published during the glorious two years (in chronologicval order). They should cheer you up.
---
---
APRIL FOOLS DAY IN PEOPLE'S CUBE HISTORY
Even More Previously Current Truth™
The uncontested absurdities of today are the accepted slogans of tomorrow. They come to be accepted by degrees, by precedent, by implication, by erosion, by default, by dint of constant pressure on one side and constant retreat on the other - until the day when they are suddenly declared to be the country's official ideology. ~ Ayn Rand

Rubiks & Rubik's Cube ® used by special individual permission of Seven Town Ltd.

©* 1917 – 2022 The People's Cube, Politburo and Central Committee of the Socialist Shadow Party, Ministry of Truth, Comrades of Armed Organs, Young Pioneer Organizations, Komsomol, Society for Sport and Technology, Society for Advancement of Secondary Sexual Characteristics, and other groups and collectives of our great Socialist American Motherland.
____________
* People's Property notification (known as copyright in the degraded non-socialist economic region of dying capitalism)