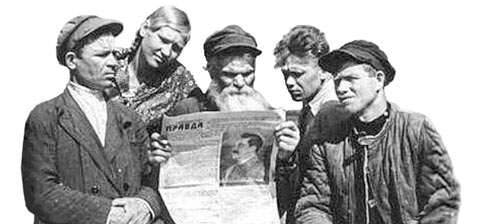 The People's Cube Archive:
2010
Previously Current Truth™
---
Confessions of a former teenage communist Casanova
Threat to Burn Money 'Recruitment Bonanza' for Tea Parties

MORE
---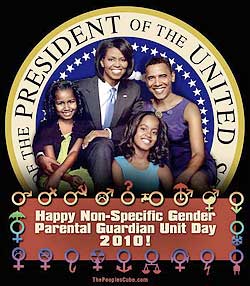 As Progs, we should remake the Father's Day into a
Day of Atonement
by the males in the family, who must perform public self-flagellation in order to make up for the centuries of oppressive patriarchal rule. On this day fathers should dress as mothers, put on mascara and lipstick, and do all the housework while mothers should dress as fathers and sit, disheveled and drunk, on the couch watching TV and drinking beer.
Think about it: celebrating Father's day may baffle The Children™, who have absorbed the Current Truth™ at their publik skools about the detrimental effect of patriarchy and male chauvinism on their families. The Children™ will be confused!
But seeing fathers dress as mothers and mothers dress as fathers will unconfuse them and restore the normalcy of the approved KorrektThink™.
MORE
---
GLORY BE TO THE PARTY!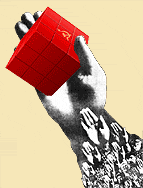 If you have seen yesterday's announcement about the site's glorious people's upgrade, you may think that this is it. But let it be known that the selfless database conversion has been a heroic, massive, and unparalleled failure! As Karl Marx has predicted, the old content refused to be redistributed equally in the new Party-approved space.
We shall redouble our efforts and in the next few days hope to achieve a glorious liquidation of the digital kulaks and saboteurs that stand in the way of the people's unstoppable march towards a just and equitable user experience and website functionality.
In the meantime, consider yesterday's announcement an International April Fools Joke. In fact, we must strive to make the Day of World-Wide Solidarity of Fools happen not just in April, but all year round!
Even More Previously Current Truth™
The uncontested absurdities of today are the accepted slogans of tomorrow. They come to be accepted by degrees, by precedent, by implication, by erosion, by default, by dint of constant pressure on one side and constant retreat on the other - until the day when they are suddenly declared to be the country's official ideology. ~ Ayn Rand

Rubiks & Rubik's Cube ® used by special individual permission of Seven Town Ltd.

©* 1917 – 2022 The People's Cube, Politburo and Central Committee of the Socialist Shadow Party, Ministry of Truth, Comrades of Armed Organs, Young Pioneer Organizations, Komsomol, Society for Sport and Technology, Society for Advancement of Secondary Sexual Characteristics, and other groups and collectives of our great Socialist American Motherland.
____________
* People's Property notification (known as copyright in the degraded non-socialist economic region of dying capitalism)