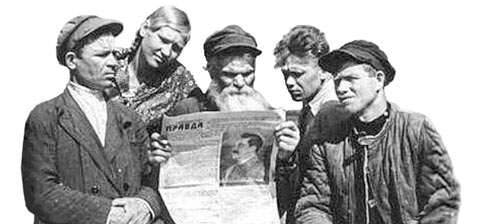 The People's Cube Archive:
2005
Previously Current Truth™
---

More revolutions per minute than any capitalist label!
A foreign report from Dr. Fuku, on assignment in Europe


THIS DAY IN HISTORY:

Exactly one year ago the progressive world of the dead was preparing to vote for John Kerry:

International Coalition of Dead Voters Endorses John Kerry

Attention progressive, socialist, liberal, pacifist, anarchist, feminist, or environmentalist debaters! Whether you are fighting class enemy over the Internet, in school, or at your parent's house over dinner, this tool is for you. No more awkward mumbling or looking for the right word! Just enter your ideological opponent's name and generate a Progressive Truth that will render your enemies speechless!
By Cindy Sheehan (edited for language by Red Square)
Random Bag Checks in NY Subway Lead to A New Spirit of Municipal Randomness

Africa must remain poor to avoid MacDonaldization
By Comrade Smirnoff, our (The People's) political consultant in Edinburgh, Scotland.
Too Shocking & Graphic for The Mainstream Media
NEW SECTION:
"Not enough funding," says teachers-union president
HARD TO SWALLOW:
Memoirs of Laika the Space Dog


Researchers: shortage of progressive organizations caused by lack of appropriate names
Young cosmo-pioneers! Join the future here!


Even More Previously Current Truth™
The uncontested absurdities of today are the accepted slogans of tomorrow. They come to be accepted by degrees, by precedent, by implication, by erosion, by default, by dint of constant pressure on one side and constant retreat on the other - until the day when they are suddenly declared to be the country's official ideology. ~ Ayn Rand

Rubiks & Rubik's Cube ® used by special individual permission of Seven Town Ltd.

©* 1917 – 2022 The People's Cube, Politburo and Central Committee of the Socialist Shadow Party, Ministry of Truth, Comrades of Armed Organs, Young Pioneer Organizations, Komsomol, Society for Sport and Technology, Society for Advancement of Secondary Sexual Characteristics, and other groups and collectives of our great Socialist American Motherland.
____________
* People's Property notification (known as copyright in the degraded non-socialist economic region of dying capitalism)