Antonio Salazarinski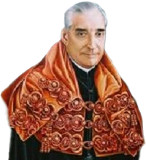 One rioter received a scratch on his leg. he then cried and screamed while a tourniquet was applied even though he wasn't bleeding.
From
WayneDupreee.com
[indentr]I've seen a lot of drama queens in my day – but this Antifa guy takes the cake.
I read the tweet on this video making fun of an Antifa thug crying over a "scratch" on his leg and I thought "oh, come on, I am sure it was worse than just a 'scratch.'"
Uh, no, it actually wasn't…
I'll set up for you:
An Antifa anarchist was out rioting when apparently he got a "boo-boo."
The video starts with him laying on the ground and the "Antifa medics" are rushing around like this guy was just choppered into the trauma unit.
It's like an episode of ER, this guy is screaming and crying, while the "medics" are applying a tourniquet – mind you the wound is not even bleeding – and everyone is hovering around him, telling him he's gonna be okay. "You're gonna make it bro!"
[/indentr]
These kids think this is a war.
Throwing a brick through the Apple Store is "war" to these idiots.
Boy, they better never head out into the suburbs…they'd have a very, very rude awakening.
This is a Twitter video, so to watch it, you'll need to click the following link
https://twitter.com/i/status/1267951111538765824

Antonio Salazarinski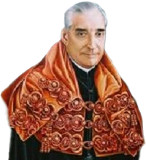 Komissar al-Blogunov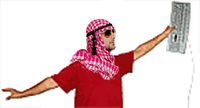 "LARPing medics!" Brilliant. I wonder how long they kept that needless tourniquet on his leg.

jackalopelipsky

Private Zoolander goes to ...like...y'know... War.




Red Square

These are the people who had been raised to live in the wonderful future of Next Tuesday, where a missing limb can be replaced with a mechanical one like that of Luke Skywalker, or you can be painlessly reassembled by lasers like Leeloo in Fifth Element (it helps that she's from Kiev and speaks Russian).
They know nothing about this brutal world of the present, they live as if pain doesn't and shouldn't exist, that the dog bites and the bee stings.
Watch some K-9 Karma posted by James Woods
https://twitter.com/RealJamesWoods/stat ... 4186157056

Ellsworth Toohey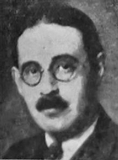 Is that pajama boy in the video?