Komissar al-Blogunov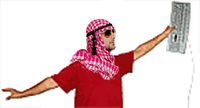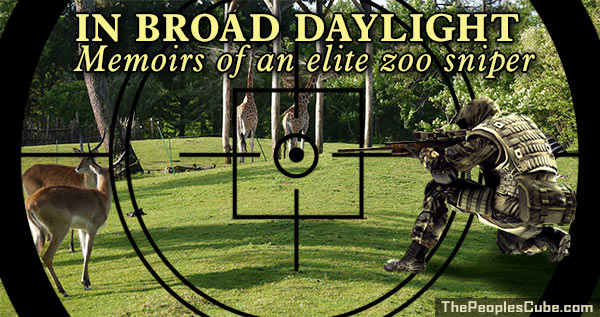 Cincinnati Zoo director, Thane Maynard, has been compelled to issue an awkward apology after Amazon announced the release of the controversial autobiography,
In Broad Daylight
, the account of the elite zoo sniper who killed Harambe, the silverback gorilla, on May 28 of this year. The sniper, Wayne "Cooter" Ledbetter, details in the book how he "done kilt" Harambe, the now deceased gorilla.
"We are a group of quiet professionals," said Maynard. "We do our job, we work as a team, and we don't allow for any chest-thumping braggadocio on the part of any of our team members. Mr. Ledbetter has received notice that he is no longer employed by Cincinnati Zoo, and that he will be shunned from the Society of Zoo Snipers."
The book, which details the brutal selection phase and intense training required to become a zoo sniper, has been criticized by the White House for leaking classified information. Attorney General, Loretta Lynch, stated earlier today, "There will be a hanging. Mr. Ledbetter's book not only reveals sensitive military information, but also appears to be critical of the president's gender neutral locker rooms initiative. Of course, we respect the fact that Mr. Ledbetter is an American citizen, and we acknowledge that he is entitled to due process of law before we find him guilty."
During an appearance on The View, Ledbetter shrugged off any sense of disgrace at being banned by the SZS. When Barbara Walters inquired, "Mr. Bedwetta, what do you feel when people tell you that you ought to be ashamed of yourself for drawing so much attention to yourself?" Ledbetter answered, "Lookit, I done saved that boy. What's more, that gorilla is now known to have had ties with Boko Haram. He was on the point of forcin' that boy to say the Shahada when I done pulled the trigger. The way I see it, Imma national he-ro, so why can't I take a little credit fer what I done?"
Hillary Clinton weighed in on the issue from the campaign trail. "This reminds me of when I grew up among gorillas in the Congo. As a child, I roamed freely over the grassy Serengeti and never felt any fear from hyenas or gorillas
that I looked upon as my own kin
. I and the audience plants behind me in their Harambe t-shirts are in mourning. It's a sad day in America when the life of a gorilla is considered of less value than just another human being." As if on cue, the entourage behind her nodded in synchronized solemnity.
Donald Trump was more to the point. "Now that was a good shot. A really, really great shot. The way he dropped that hairy ape and saved the kid. That gorilla was probably here illegally, anyway. Hey, Ledbetter, you're hired!"
Sanders, still in the race, offered yet another angle: "What I want to know is why that zoo sniper was paid more than the gorilla. How come he gets a living wage, but a homeless primate-American has to get by begging for the next scrap of lettuce. This doesn't happen in Sweden."
Now that the identity of the zoo sniper has been released, the calls, tweets, petitions, and protests urging the imprisoning, beating, flaying alive, and impaling of the zoo staff, the parents of the boy, and George W Bush have now been extended to Wayne Ledbetter.
"Bring it!" defied Ledbetter, his stance open and his clenched fists held chest high. "I ain't skeered o' no silverback gorilla, and I ain't skeered o' no PETA activist!"

Komissar al-Blogunov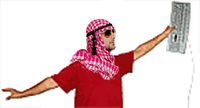 Blessings upon the brothers on the Editorial Board.


Minitrue

In related news, the Cincinatti Bullfrogs have decided to join the Anti- Trump campaign. They want the fence between them and the treefrogs to be torn down. They say they identify as treefrogs. They promise to get along well. Really.

Komissar al-Blogunov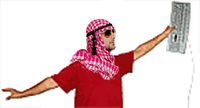 That frog is near a storm drain. Does he have super powers?


Komissar al-Blogunov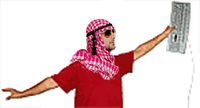 Ivan the Stakhanovets

One at a time, comrades, one pest at a ...

Comrade Putout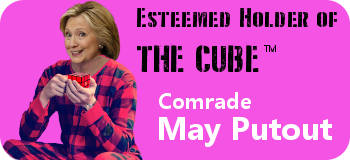 I was incredulous when Ivan the Stakhanovets
One at a time, comrades, one pest at a ...

Jeb can't believe your insensitivity either,

Ivan

!


.