Opiate of the People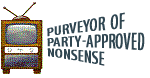 Comrade Alan Grayson, hero of Occupy Wall Street and winner of the Automotive Medal of Valor for
his role in the Battle of Orlando
, has produced a stunning yet simple rejoinder to cold-hearted Rethuglicans like Rick Santorum who wish to take The People's ™ right to choose free stuff.
This astounding, brilliant yet simplistic tour de force defense of basic human rights appeared in a campaign email sent to the stalwart supporters of the brave ex-Congressman. I am sure they will all want to print it off and frame it and have it occupy their wall next to their Declaration of Dependence and other hallowed treasures symbolizing their committment to dearly-held Party dogma.
I am now honored to present this pithy piece of egalitarian logic for you here. It is cunningly brilliant in its subtlety. See if you are sharp enough to pick it out:
~
Quote:
Rick, if you're against pornography, then don't watch it.

You see how that works? Let me give you some more examples.

If you're against contraception, don't use it.

If you're against abortion, don't have one.

If you're against Moslems, don't become one.

If you're against gay marriage, don't have one.

If you're against unions, don't join one.

If you're against universal health care, just keep your distance from doctors and hospitals.

If you're against homosexuality, then feel free to limit your sexual interest to the 3 billion human beings of the opposite gender.

What I'm basically trying to say to Rick Santorum, and everyone like Rick Santorum, is this: mind your own business.

Courage,

Alan Grayson
Well, there is a little flaw in the logic there since Obamacare now forces everyone to pay into the system whether they want to or not.
See? Comrade Grayson has summarized in brief but extremely clear way exactly
what
we are all about:
if you don't like what we give you, you are free not to use it but you still gotta pay for it and you can't have anything else!
Everything comes from the state! If you're unhappy with it, you're free to shut up and
MIND YOUR OWN BUSINESS!
What could be fairer or more equitable than that?
We in the Party must pick up Comrade Grayson's ball and run with it! We must carry his elegantly beautiful trope to the
stupid
people with whom we seem to be having trouble communicating these days. Here are some suggestions I came up with:
If you don't like our new clean air regulations, don't breathe!
If you are against our gun control policies, shoot yourself!
If you think green energy investments are a waste of taxpayer state money, feel free to freeze to death!
If you are against free contraceptives for womyn, have a state doctor abort your mother's punishment with a baby retroactively!
If you think electric cars are stupid, electrocute yourself!
In other words,
WE ARE THE SMART PEOPLE WHO ARE MAKING THE DECISIONS! IF YOU DON'T AGREE, MIND YOUR OWN BUSINESS!

ThePeoplesComrade

I especially like the "if you are against unions" rejoinder; however, it is incomplete as it stands. The true phrase would read:
"If you are against unions -
(AND EVEN THEN WE EXPECT YOUR DUES)
Brilliant idea on abortion terminology to fit the digital age. "Infant Reset"
This universally acceptable concept puts the procedure in proper perspective.

Capt. Commie

I'm so glad I clicked the Alan Grayson link on the home page and donated $5 to the cause. His words are worth so much more than that. I should have given $5.17.


Comrade Vlad Linen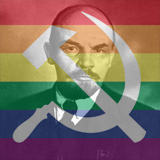 Most excellent and korrekt thoughts, fellow comrades. I must add three more:

If you don't like Government Motors' Chevy Volts, then don't drive.

If you think property taxes are too high, then turn your home over to the state.

If you think income taxes are too high, then quit your job and go on welfare.


Wyld_Goose

If you can' t resist the urge to drive a city bus into Comrade Grayson, don't fight it.
If you are burdened by a moral compass, look to Grayson to show you the path.
I just threw up in my mouth a little.

Red Square

I just want to bring your attention to this old thread started by Supercommissar Maksim:
Rep. Grayson Makes The Cover Of Progs Illustrated
Subscription is mandatory.