Jíbaro

The DЭMOCЯAT Paяty Dэaя Lэadэя, whose infinite insight brought us the slogans, "I WOULDN'T WATCH FOX NEWS", and "REPUBLICANS SHOULDN'T LISTEN TO LIMBAUGH", now says:


"FANS SHOULD STAY AWAY FROM JETS+TEBOW"

We should listen to our Dэaя Lэadэя always (those who don't, do not walk the streets any more
like Andrew Breitbart
).
Isn't it amazing, how our Dэaя Lэadэя is an expert in all things, even American Football
?
My vocabulary isn't rich enough to express in decent written form the disgust that this inspires me.

Dedhedvedev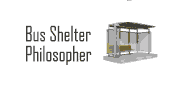 You'd better listen, comrades. Dear Leader Obama knows everything there is to know about fruit balls.


Opiate of the People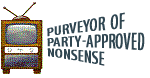 Dear Leader failed to notice that Tebow throws with his LEFT hand, making him the proper choice, especially because Dear Leader is also LEFT handed. But, Tebow could probably reach the receiver on fewer than two bounces so maybe he's not like Dear Leader after all.