Minitrue

Comrades, it's on!
I quote dear leader:
[indentr]
"If you do know somebody who might be voting for Trump, stage an intervention," Clinton pleaded with her remote audience.

"Try to talk some sense into them. Lay out the facts. The facts are on our side, about what I've done versus what he's done.

Remember, friends don't let friends vote for Trump."
[/indentr]
And we all know what that means, right comrades? (wink, wink)
We will have to "stage some interventions (wink, wink)".
Onwards to... political indoctrination pogroms!
Your comrade, minitrue

She's getting creepy...

Kanyetyan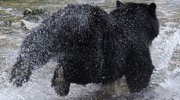 Progress! To the polls!

Ivan the Stakhanovets

Kanyetyan
Image.jpgProgress! To the polls!
"...naw, he not talking to you, whitey..."

Genosse Dummkopf

.
Any Comrade with at least 3.14 brain cells (since the late 60s, and especially over the past decade) is pretty sure ‒ just by gut instinct and adding 1+1 together (with result 2, not 5) ‒ that "interventions" happen, and that they happen neither "bottom up" nor "spontaneously".
Also the bouquet of "intervention"-types is obvious (and known) : "voting" (early & often, alive-or-dead, "undocumented") ; "protesting-with-all-means-necessary" (BLM, Occupy, ...) ; "silencing-the-enemy" ("campus", disrupting meetings, street).
And the revolutionary "interventionists" are also well known : strong-arm proletarian heroes (thuggish Unions, unhinged Rent-a-Mobs) and overeffusive hysterics (snowflake college-Millenials ‒
a couch, a fainting couch, my kingdom for a fainting couch
, weepy enviro-clima-Planetists).
The recent (
grotesquely ignored by MSM
progressively denounced by mass-communicators)
undercover
stuff
of
Project Veritas
putrefied subversive gnomes of disinformation gives (once again) an insight into "organizing" alias "interventions".

Clara Illbustyourballs Zetkin
Speaking of
ORANGE
......
Trump has promised to 'stage an intervention' with Commrade Hillary after Nov. 8...................so look out Crazy Eyes! There's a new girl in town!



|
Crazy Eyes be waiting for you girlfriend.......................