Evil Smiley

Hillary helped two strong men go up stairs that were giving them trouble.
In the image below, you can see her firm grip on the two burly men as she lifted them up a very treacherous stairway at the top of a steep canyon.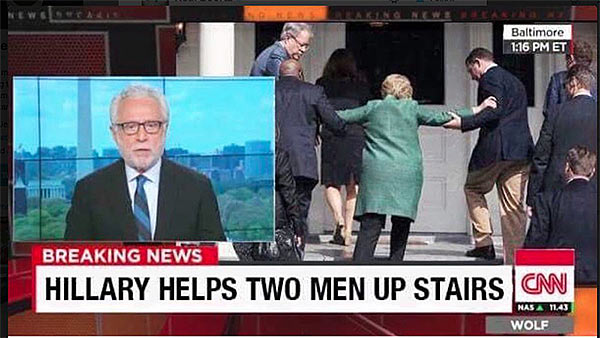 Evil Smiley


Minitrue

May her reign last a thousand years!


General Confusion

Comrades,
There has been a great misinterpretation of this photo by political enemies.
The great physical strength and stamina of MTE is bring ignored!


President Potemkin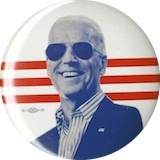 Hillary can do anything! Don't believe the lies. Donald Trump is the one that's on the verge of death. We need to demand we see his medical records. The American public is demanding we see Trump's medical records. He's hiding something.


Evil Smiley


Red Square

I saw that picture retweeted today by Mark Simone, who probably thought it was the real deal.
And on his radio show's website (710WOR)
Is CNN's Coverage Biased? Look At This and You Be the Judge
Also, now we know where "Stronger Together" came from and what it really means.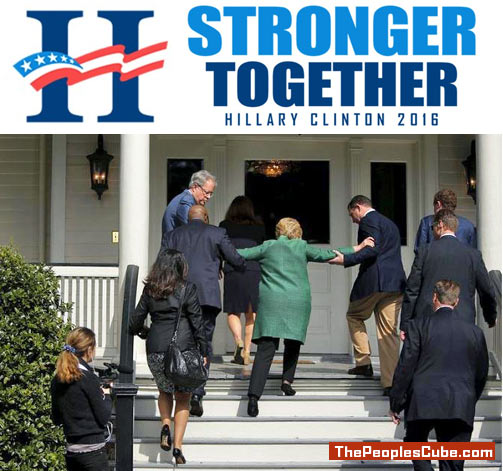 Red Square

Poor Hillary. THere must be something wrong with her head.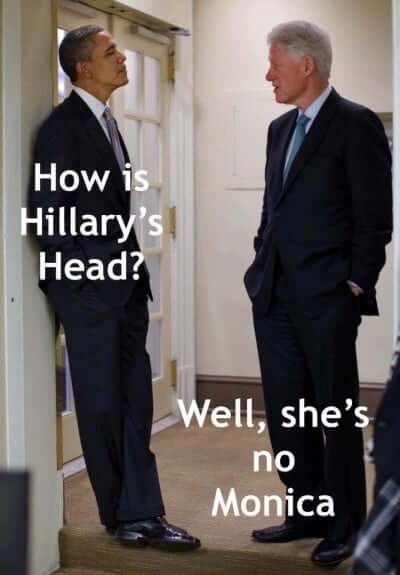 Evil Smiley

She helps them down stairs too.