UnifiedInformation

Dearest Comrades of the Cube,
It has come to our attention that a counterrevolutionary by the name of Michelle Malkin has gone to great lengths to insult our Dear Mother and Wife of the Great Leader, First Lady Michelle Obama, by means of a video in which she "spoofs" a recent showcase of her dancing skills. Here then, is that video:
EMBEDDED VIDEO NO LONGER AVAILABLE
Comrade Liberal Chick has taken it on herself to call out Traitor Malkin for her malfeasance.
Furthermore, we at Unified Information understand that, although the Ten Commandments are a product of the Unmentionable Times prior to the now-arrived Glorious World of Next Tuesday™, and although they are archaic, meaningless, and have caused nothing but trouble during their thousands of years of implementation, we feel it necessary to utilize one of the commandments in order to reach our comrades who still believe in "powers" higher than the Great Leader, Comrade Barack Obama. It also corresponds with
a recent command piece of advice by Comrade Chris Rock
:
HONOR YOUR FATHER BARACK OBAMA & MOTHER MICHELLE OBAMA…OR ELSE!
Satire within satire courtesy of
ClashDaily.com
and stolen for use by the Cube.
---
From the Office of the Minister of Unified Information
For non-Party-approved nonsense, go to www.cameofilms.com

Dedhedvedev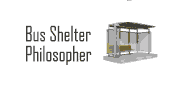 Great moves, but for the "Liberal Media Swoon" she should have simulated fellatio.


Comrade Putout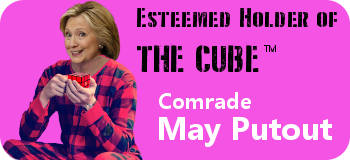 ThePeoplesComrade

Father Knows Best

Nomenklatura-climber

Those minority women really know how to pantomime a shovel! In fact, I swore I saw her doing that same move in a nightclub in Havana while on shore leave from the Red Navy in 1982.