Chedoh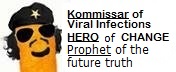 WASHINGTON, DC - A leaked recruitment letter reveals that the National Security Agency bolsters its ranks with individuals who frequent pornography websites themed around the sexual fetish of voyeurism, which is the act of watching unsuspecting people during private intimate moments.
Similar types of recruitment pools are not unheard of in the government or the military. For example, drone pilots are often recruited from among avid gamers because it is believed that those passionate about controlling vehicles or characters in a simulated world would make superb pilots flying drones over enemy territory using skills they developed over the years of gaming, usually over a decade.
The same principle is used by the NSA, which has been recruiting from among those who spend hours every day watching pornography. For work in certain specific areas the NSA also recruits those with a criminal record as "Peeping Toms."
William Abernathy, a former NSA agent who saved his recruitment letter from the NSA, had this to say about the agency's recruitment program.
I had an addiction to pornography for years. I couldn't stop going to those sites even if I wanted to. My addiction even bled out into the real world, where I would sneak around the neighborhood and watch women and men as they showered, slept, and even made love.

One night I was arrested after the neighbors of the people who I was watching saw me and called the police. I was arrested and spent a week in jail. When I got out, I received a letter from the National Security Agency asking if I would like to use my skills and interest to serve my country. Seeing how I just lost my job after the arrest, it seemed like a no-brainer.

It didn't take long for me to be relocated to Washington, where they gave me my own private cubicle. They made it a rule that no one was allowed to disrupt our work and had to knock before they could enter our work place. It was called 'professional courtesy' that you didn't interrupt an agent conducting surveillance on a citizen, especially as they approached a climax in their investigation.

The NSA put a lot of pride in their workforce and were always saying how impressed they were by our dedication and work ethic. Some of the guys there would stay for hours after their shift ended and kept spying and gathering information on people. They truly loved their jobs. It seemed like some of them never even went home. They just stayed in their little closed cubicle for days on end, only coming out to eat or use the restroom.


Abernathy lost his job after the NSA discovered he was seeking help to cure his addiction outside of work. His superiors made it known that since he was exhibiting symptoms of having a moral compass, he could pose a risk to the organization. Shortly after the discovery Abernathy was pulled into an office where he was officially terminated for his "questionable standing" in matters of integrity and work ethics as an NSA surveillance worker.
The former agent also stated that the NSA has been planning for a long time to release large amounts of the gathered information to domestic law enforcement agencies. This made the nature of their work a lot more sensitive, which may have caused his early termination as the NSA ramped-up its domestic spying program. "The agency wanted to keep only its most hardcore agents," Abernathy said.

Ivan the Stakhanovets

I have certain skills...


Red Square

Here's the website that was probably catching recruits by the boatload.
(I realize I may be opening a can of worms here... oh well).

Ivan the Stakhanovets

There must be a problem, when I entered "May Putout" all I saw was a squirrel.

Stupid NSA...


INGSOC

I'm fluent in Spanish and Arabic and well versed in over 10,000 safe words.