Colonel 7.62

To show its commitment to global peace and security, North Korea has detonated another atomic peace bomb today.
Our fellow travelers on the Korean Peninsula have indicated they wish to participate on the world stage to keep peace and fight the global war on terror.
Kim Il Sung explains that as North Korea lacks drone technology, they will soon be deploying small atomic bombs to kill terror suspects, and work with President Obama to kill US nationals overseas.
The UN has congratulated North Korea for joining the war on terrorism, and has promised to send more food and weapons aid to the beleaguered nation.

Re-education goulash

Comrades, it seems that the Islamic republic of Iran has condemned the Democratic People's Republic of Korea for using nuclear weapons. It saddens me to see, yet again, two illustrious democratic nations having a falling out.
Let us hope that these shining beacons of light to our planet will soon put aside their differences and go back to condemning the Zionist entity together.

Chairman Meow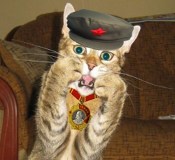 Do not be taken in by how the Right Wing Media is misreporting this as an atomic bomb "test". To show his commitment to a world free of nuclear weapons, Kim Il Sung unilaterally disarmed North Korea of one atomic weapon today. Dear Leader Obama will see this as an unmistakeable message to go ahead and slash America's nuclear arsenals in order to fund ObamaCare.


Jíbaro

Hey, China joined in condemning North Korea for its nuclear blast, Лiиk.

It somehow reminds me of the idiot next door who merely rebuked his pitbull with the words, "bad dog, bad dog!", after his pitbull ate the other neighbor's chihuahua.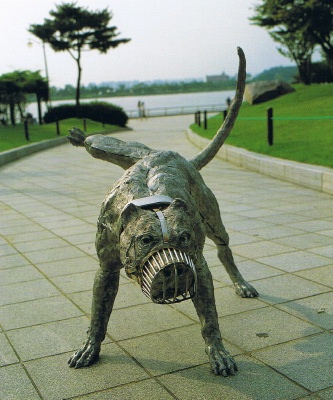 R.O.C.K. in the USSA
True, the face could be quite a bit puffier, but...