Kapitan Kangaroo Kourt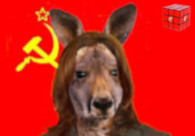 Once again, comrades, the black man is being oppressed and kept down. Kept from be informed and educated by the Racists™ in the WHITE House, Deer Leader, ostensibly the most powerful mushroom in the world, has once again been
kept in the dark
and fed meadow muffins!
"I just heard about this," Obama

said to reporters

overseas Saturday, nearly an entire week after the Gruber scandal broke.
This shows
a pattern
of outrageously Racist™ behavior and lack of information from those who are supposed to be Deer Leader's political and administrative allies. The list of important matters that Deer Leader never knew about until He read about them in the press includes:
1. Islamist militants gaining in Iraq
2. Russia's intervention in Ukraine
3. NSA spying on foreign leaders
4. VA waiting list scandal
5. IRS targeting scandal
6. HealthCare.gov failing
7. DOJ obtaining AP phone records
8. Fast and Furious scandal
9. Air Force One flyover in Manhattan
To say the least, comrades, this is disheartening.
And where are the Rev.s Jesse Jackson and Al Sharpton on this violation of Civil Rights™?
Worst of all, an unscripted question from the press means that Deer Leader didn't have time to program his teleprompter to give a detailed and understandable explanation for why he didn't know anything before a rabid Faux News "journalist" ambushed Him with a "gotcha" question.

Battlebot Potemkin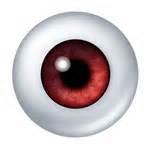 Kept In Total Darkness/Spewing Only Horseshit--with apologies to those who catch the reference.


Mikhail Lysenkomann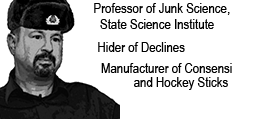 Pardon me, but I couldn't help noticing…

That mushroom on Dear Leader's head looks just like -- why, yes, I believe it is -- a Boletus edulis!

Also known as a King Bolete.

How apropos for a picture of Dear Leader!


Kapitan Kangaroo Kourt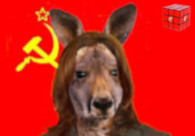 Dr Charles Krauthammer has stumbled upon
more evidence
of Racism™ at the WHITE House:
I think this is an extension of the Secret Service scandal. Gruber jumped the fence into the White House, he got through an open door and sat in the Oval Office and joined 19 meetings and that's exactly what happened.
See, comrades? the Racist™ WHITE House is refusing to protect the black man!

Imperatorskiy Pingvin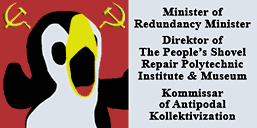 Kapitan Kangaroo Kourt
See, comrades? the Racist™ WHITE House is refusing to protect the black man!
Seeing as we all know that anything white (ugh) is inherently Racist™, I'm wondering why Deer Leader even moved into the White (ugh) House in the first place. The
least
He could have done was have the place painted.

Kapitan Kangaroo Kourt