Antonio Salazarinski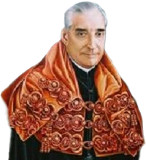 Brooklyn College
Professor of Math Education Laurie Rubel
argued this week on Twitter that the mathematical equation 2+2=4 "reeks of white supremacist patriarchy." Rubel's tweet was retweeted and promoted by several academics at universities and colleges around the nation.
According to a report by
Campus Reform
, Brooklyn College Professor Laurie Rubel, who teaches math education, tried to make the case this week that basic math is "white supremacist." The tweets are part of a larger trend in recent scholarship by American academics, many of which have argued that "objective truth" is a social construct.
[indentr]"The idea that math (or data) is culturally neutral or in any way objective is a MYTH. I'm ready to move on with that understanding. Who's coming with me?" Rubel wrote in a tweet.
"Along with the 'of course math is neutral because 2+2=4' trope and the related (and creepy) 'math is pure' and 'protect math.' Reeks of white supremacist patriarchy," Rubel added. "I'd rather think on nurturing people & protecting the planet (with math in service of them goals)."
Several academics from institutions around the nation chimed in. Harvard Ph.D. candidate Kareem Carr suggested that math should be reevaluated because it was primarily developed by white men.
"People say it's subjectivism to ask if math is Western. I don't get that. It's an objective fact that some groups were more involved in the creation of modern math than others," Carr said. "They may have been *trying* to make it objective but it's not stupid to ask if they actually succeeded!"
[/indentr]
Note
: One person commented: 2 Democrats + 2 Democrats = 4 Communists!

Red Rooster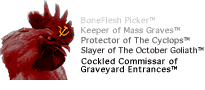 Comrades,
Not to worry, Marshall Pupovich, (LRHS - Lenin Rest His Soul) has already resolved this hegemony long ago!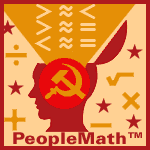 https://thepeoplescube.com/current-truth/peoplemath-all-numbers-are-equal-t1583.html

jackalopelipsky

It's even worse than thought, most equal A.S.
And this Current Truth has the mythical mind of 'pelipsky twirling --- because 'pelipsky rote learned truth was that ALL knowledge was stole FROM Africa by White Suprematists Civilization.
Gosh, that knowledge was wiped from the African Black Man's hard drive consciousness during this intellectual theft.
But if all numbers are in fact equal...then every comrade passes to next grade.

Kapitan Kangaroo Kourt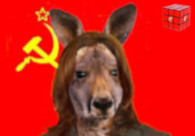 Counting is counter-revolutionary. When the Party™ gives you your rations, you should not be counting your chickens, before or after they hatch. You should accept what ever you get as the great bounty and superior rations that the Party™ tells you it is. We've all seen the photos of people lining up for bread in the usurped USSR. You never see that here. That goes to prove that the quality of food in the USSR was superior. Clearly, counting is Capitalist™ propaganda and it won't be necessary in the USSA. You won't need to count your money because you won't have any. We won't need to count votes because their won't be any, except as a means to find out who the subversives are. All currently necessary reasons for math will be eliminated. it will be a wonderful world of equality for everyone.

FORWARD!