R.O.C.K. in the USSA


Oh. My. God.

Incredible talk.

Watch it. Apparently Andrew Breitbart considered this speech to be one of the five most important conservative speeches in history. I think I agree with him.


Red Rooster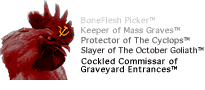 [....]


R.O.C.K. in the USSA
Red Rooster
[....]
At least you didn't say [zzzz].
:)

Captain Craptek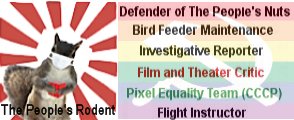 Watch it at least twice. There's a lot being said here.

Pamalinsky

Prog Severely Off, As Well!

Aaaaaaah! Thank you R.O.C.K., for posting this! What a relief!

I had forgotten about my dear Evan who spoke so eloquently at one of the first Tea-Party events in Los Angeles. My friend and I were there to express our dismay that our elected legislators weren't actually, um, representing us.

How could I possibly forget this? What is the matter with me? I am quite disturbed by this.

During this most peaceful event, I shared company with many races, friends and skeptics. This was April 15, 2010. Sweet people.

One girl, an African-American, a representative for the LA Times, stood there with an attitude of defiance against all of us "haters." She refused to hear our kindness directed toward her. And, we really gave it sincerely.

Evan gave a most wonderful speech, as did others. Including Victoria Jackson!I later shared this most wonderful speech of Evan's with many others who were moved by it.