Antonio Salazarinski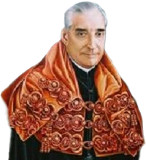 Ugandan
President Yoweri Museveni praised
President Donald Trump over his frank language on Africa.
[indentr]
America has got one of the best presidents ever. I love Trump because he tells Africans frankly. The Africans need to solve their problems, the Africans are weak.
[/indentr]
And according to
The Hill:
President Yoweri Museveni said "America has got one of the best presidents ever," Museveni said during the opening of the East African Legislative Assembly (EALA) in the Ugandan capital of Kampala, the BBC reported."
Now Uganda is not rich, and President Yoweri Museveni actually has to
fetch water on his bicycle to water his coffee and banana plants.
The least Trump could do is send President Museveni one of his golf carts to make fetching water easier.
Museveni wrote: "Today is Day Three of my Operation Wealth Creation drive in Luweero. This morning, I fetched water on my bicycle to demonstrate drip irrigation for coffee and bananas that I have planted on the 24 acres of land recently acquired by government in Kawumu Village, Luweero District. I will continue with my door-to-door mobilisation and sensitization on Operation Wealth Creation."