Margaret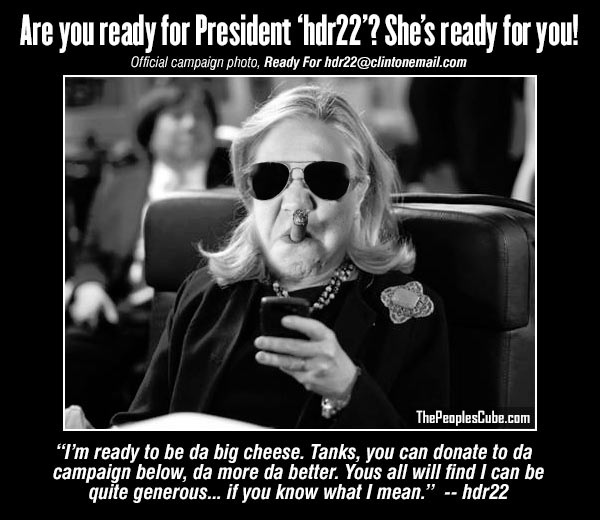 Official campaign photo
Ready For

[email protected]
Are you ready for President hdr22? She's ready for you!
"I'm ready to be da big cheese. Tanks, you can donate to da campaign below, da more da better. Yous all will find I can be quite generous... if you know what I mean." -- hdr22

Red Square

One of Hillary's neighbors is trolling her with this sign
I turned it into a campaign poster with the above tagline.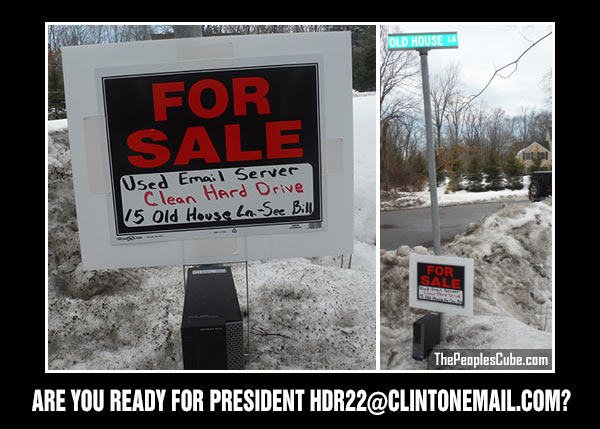 Pamalinsky

Am I "Ready for Hillary?"
Nah. Not until I clean my brain and home with
TSP
.
Father Prog Theocritus warned me of this foolishness, and recommended the above if you couldn't make it to his North Forty "Jiffi-Lobo™"
"Jifi-Lobo" is much quicker and less painful. Although I am told the degreaser obtained from TSP is mighty fast. It's up to you, Comrades. You lose either way!