Mikhail Lysenkomann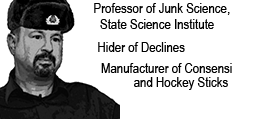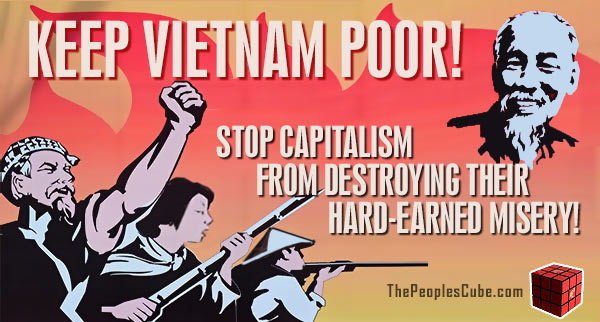 Something has gone very, very wrong in the Worker's Paradise of Vietnam.
Someone has put out a plea to save the rain forests there:
Save TamDao: A Cry for Help from Vietnam's Primary Rainforest
But the Rain Forests in Vietnam have already been saved. Vietnam has been Communist since 1975. It is a socialist Paradise where unicorns tend to the Rainforest, and there are rainbows every day.
Tell me, Comrades - is this a Kapitalist propaganda to weaken our resolve? Or have Reactionary hooligans infiltrated the People's Paradise and made a deal with the Capitalists? Tell me, please, what happened...

Red Square

Those Vietnamese! Who do they think they are, lifting themselves up from equal misery and developing capitalist industries? Progress requires that we environmentalize them back into Stone Age!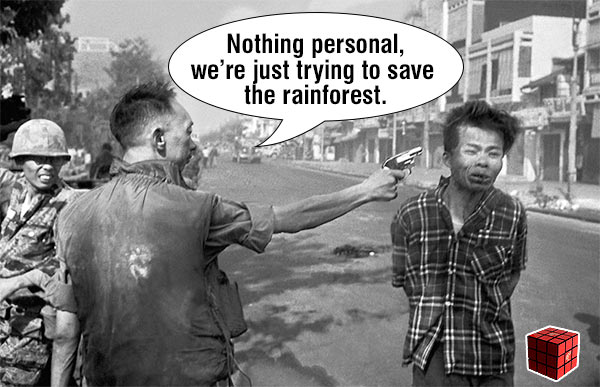 Red Square

This slogan applies to all progressive nations going down the glorious path of equality and social justice.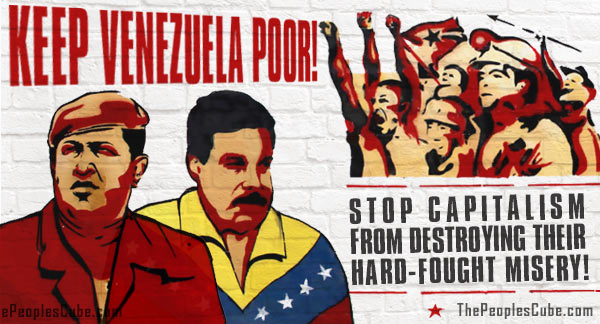 Red Square

A response from our
Twitter follower
:
They lift me up. Satisfaction guaranteed, comrades!