KOOK
SOLYNDRA GREEN Is People's Money
(A Prequel to Soylent Green):
An Educational Film to Show The Slack-Jawed, Knuckle-Dragging Tea-Partiers That Progressives THINK BIG When We Think "Shovel Ready"
.
See Terrified Tea-Party Neanderthals Trying to Escape from Michelle's Re-Education-Camp Lesson on How to Dig Out of a Hole.
Rated PG (Progressively Green)
--KOOK
Last edited by
KOOK
on 9/19/2011, 11:37 am, edited 2 times in total.
REASON: fix typo; fix type

ThePeoplesComrade

Glorious pun and graphic, Comrade Kook.


INGSOC

Soylndra Green is made out of non-persons, AKA taxpayers.


Dedhedvedev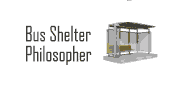 Shouldn't the signs on the bumpers read RIOT PROPAGATION?


Shovel 4 U