Commodore Snoogie Woogums
The People's Navy Award For Gallantry
The People's Navy hereby presents "The Wisconsin 14" the Gallantry Award for services as set forth in the following citation:
Steadfast and determined to make a stand for the people in Wisconsin by bravely going to Illinois, the 14 are a role model for others to emulate when taking a principled stand in defense of firm political beliefs.
Having bravely endured three weeks of hardship ranging from bad motel food to having to leave the motel room everyday for an hour while maid service changed the linen, the Wisconsin 14 showed true grit and determination and a willingness to endure extreme sacrifice for the greater good.
Not willing to follow the traditional model of standing in opposition in the halls of the State capitol to which they were duly elected to serve their constituents, the 14 showed the new way of showing loyal dissent by just phoning it in instead. As thousands gathered and braved the cold to protest the 14 stood by in kindred warm 72 degree temperature spirit, as they called up room service for a meal to sustain their noble and brave stand in defense of progressive democracy and the working man.
Their efforts were in keeping with the finest traditions of the of progressive liberal ideals and shall forever be remembered for the gallantry and sacrifice they bravely made.
Commodore
Snoogie Woogums
Marshall of The People's Navy

Fraulein Frankenfeinstein

They should be receiving award and salutations.... most of them have not moved that fast in their
fat
lives. I am sure they were rushing to the small vodka bottles in the motel rooms.
Here are Congress people... umm, I forget their names, but they were enjoy the Illinois sun and vodka!

Sugar Daddy Bear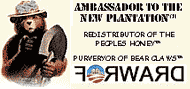 Fraulein,

I believe you're mistaking those 2 hard-working unionized DMV clerks for congress people.

Comrade Snoogie,

Is that a "Rockford, IL" stamp I see on one of those suitcases?


General Confusion

This rapid exit was caused by the strength and integrity of their arguments.

In all the role playing, none of them could stand up against their own wisdom.

Just because they could find no precedent for their behavior in American history is beside the point.


Comrade Whoopie

I can't wait until they all "run" for re-election.


Sugar Daddy Bear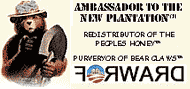 Comrade Whoopie,
Being the Party™ Disseminator Of All Things Propagandic® (even though it doesn't say that next to my nickname because of unionized pub-lik edu-ma-K-shun never taught me how), I can predict to you that there is going to be a backfire louder that 1927 Model 'A' come upon the Flee Party™ and their supporters.
But you didn't hear this from me!

Grigori E.R.

The Gallant 14 deserve their very own medal.....let me see what I have: Hmmmm....no....aw shucks, all I have is a box of "Minnesota Mime Moon Bat" medals. Well they'll have to do for now.
Maybe we need a People's competition to create a suitable medal for the Flee Party?

Fraulein Frankenfeinstein

Comrade Whoopie, I am thinking they will not have to run for re-election but just be permanently appointed ™. They... Their are some unknown people in the White House who are recalling all the Rethuglicans so there will be NO Rethuglicans! It is good, yes?!


Komissar al-Blogunov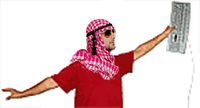 Bad hotel food? Wow, I had no idea. Doesn't this at least merit an Order of Lenin, maybe even a Hero of Cubist Labor?