El Presidente

WANTED:
Empty Chair seeking
Empty Chair
.

REWARD:
More "flexibility" for Vladimir

Vladimir_Scratchanitch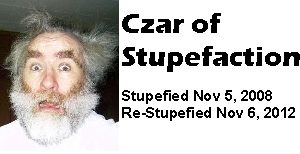 El Presidente
WANTED: Empty Chair seeking Empty Chair. REWARD: More "flexibility" for Vladimir
Thank You Comrade El Presidente! I will happily seat my old sorry ass in those nice comfy chairs.
Oh- I have been waiting for Comradette Putout to show up here. I ran into a photo that I think has to be her family and wanted to make it a gift to her (hopefully to get lucky and some passionate kissin and stuff as a reward)

Comrade Putout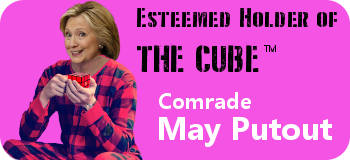 You know we're all related... don't you Uncle Vlad?!

Speaking of showing up... where did Short Uncle Vlad go off to?


Vladimir_Scratchanitch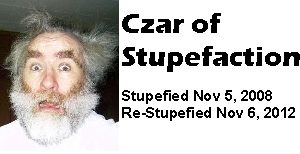 Comrade Putout
You know we're all related... don't you Uncle Vlad?!
On the advice of my lawyer Jose ProSe, I deny it. And if evidence should show up, I blame the beet vodka.

Captain Craptek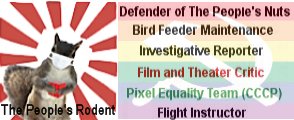 Red Square

Snowden found!

Vladimir_Scratchanitch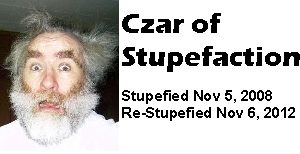 STUFF I FOUND WHILE NOT LOOKING FOR IT
See, I was looking for a graphic that had something to to with "Fingernails on a Chalkboard".
I didn't find that, but I did find this-
And then I found another open mouth- tongue picture-
Which turns out be in the
Guinness
world record book for 2012. And there's all sorts of stuff in there that might intrigue the Comrade
Visual Agitation Propaganda Bureau
http://oddstuffmagazine.com/pictures-of-guinness-world-records-2012.html

El Presidente

Red Square
The attachment Snowden_Putin.jpg is no longer available
Snowden found!
Great find, Red Square. Your sources are obviously more equal than that of the mainstream media. Most of the media were staking out Snowden elsewhere...