Raum Emmanual Goldstein
Looks like we have ourselves a &%#%

[email protected]

Harriet Tubman!!!

Is not the runaway slave act still in force???

Who let her out?? Somebody call Biden!!!!

Heads will ROLL for this!!!

AARRGGG!

Dedhedvedev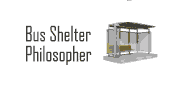 Not a single apostrophe in this woman's name? I find that very suspicious.


comrade crash&burn

Personally, I don't see how you can trust a black person with an anglo name! If he/ she doesn't have an unpronounceable, impossible to spell proud African or Arabic name, then they have nothing to say we need to hear.


R.O.C.K. in the USSA

This is beyond disturbing, comrades - she must be disappeared (or completely marginalized) before other African Americans - as well as other minorities - start thinking like this!