Callmelennie


The word is about, some norm he is breaching
Whatever may come, the Donks keep impeaching
They say the next big bombshell's here
That the wall closing's near
But to me it seems quite clear
That's it's all just a little bit of TDS repeating

The talking heads shout, new scandals bemoaning
But all that I know, is I see their mouths foaming
There is Schif-dom, there is Nad
Pelosi good, Orangeman bad
And the joke is rather sad
That it's all just a little bit of TDS repeating

And they've tried this before
And they'll try it again
Yes, we've seen it before
Just a little bit of TDR repeating

New rubbish from Nance; what's this bollocks she's flinging
Don't be misled; its injustice they are bringing
Life in cuffs; Roger Stone
Page and Strzok; left alone
But the threat .. is Donald's tone
Abide cant this little bit of TDS repeating

(Cue break dancer attempting to spin the idea that he real danger is Trump tweeting about Roger Stone …. @3:23)

A nasty bit of TDR repeating
And we've seen it before
And we see it again
Yes, they'll do it again
Just a nasty bit of TDS repeating


Callmelennie
PROGG OFF

From the very first time I heard the theme song for "Goldfinger" at the age of 4, I had dismissed Shirley Bassey as nothing more than a shallow, leather-lunged, pop music cheese-mongerer

That is, until I saw this video which, quite simply, has to be the coolest thing ever. So please accept my humblest apology, Dame Shirley … for surely I was in error


Googie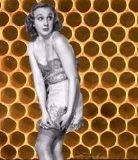 My dear Comrade Callmelennie,

I can't come close to this most awesome video by Dame Shirley Bassey, but maybe you will accept a little song to cool us down...


Googie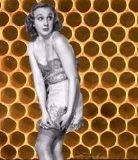 "Life Can Be Full Of Bull"

Life can be full of bull
Boy, does Trump know
Democrats full of bull
They need to go
Life can turn on a dime
When will bad guys fall?
Gov can chum any crimes - any crimes at all
Rights can be shredded, see
Makes Rights like piss
What makes them tread on thee?
Our laws amiss?
Through all these many years - never had a clue
That life could be FULL-of-bull with Coups

Callmelennie
PROGG OFF

This is an actual MTV-like music video, Googs, so she is lip synching which she calls "mime-ing". The band wrote this song with her in mind and then solicited her to perform it.

This is a brilliantly conceived and edited video, IMHO. Here's a video about the making of this video. You can get a feel for the kind of person Shirley is and how hard she had to work to nail this thing .. which she most certainly did




Googie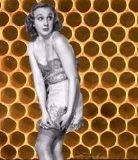 Comrade! Shirley Bassey is a real trouper! I would have demanded to be carried out horizontally by that fleet of men though after four hours of standing on heels!


jackalopelipsky

No doubt, Czarina!

And such grace in trying circumstances of just plain joy of being a part of one of the coolest karaokes e.v.e.r.

That's some history 'pelipsky would like to see repeating itself.

Dignity. Grace. Humor.

Sure beats kids out riding their bikes getting run off the road by some Bernster Bros n' Ho's

Time to snap a chalk line, comrades.

'pelipsky
#BR 549


Groucho Marxist

Most equal display of equalness Comrade Lennie..


Callmelennie
One little detail I loved was how she's calling for her personal assistant, Andrew about once every five seconds … but enough with these "PROGG OFF" monkeyshines!! Time to put my Cube-atista beanie back on ….

CUBEATISTA BEANIE BACK ON: One thing I really love about Comradedame Shirley is the role she played in saving the world from nuclear annihilation at the hands of Barry Goldwater, with her brutally clear eyed take: "Goldwater!!"



Gold-WATER!!
He's the man; the man with right wing touch
That landslide touch
Such a warm daughter (wa WAAH waa)
Makes you think extremism is a vice
So do think twice

Cautioned words he did pour in their ear
But that countdown reprised all their FEARS
For the GOP knew when they saw it
It's the ad of DEATH!
For Meestah … Goldwater (Wa WAAH waa)

GOP, beware of this hard core scold
Or you'll get rolled

Cautioned words he will pour in your ear
But his wrath will kill all you hold DEAR!
Like that little girl plucking that daisy
In the ad of DEATH!
From Meestah Gold-WATER

Pretty girl, beware of this hard core kook
This kook loves NUKES
He loves only nukes
Only nukes
He loves nukes
He loves only nukes
ONLY nukes

He love NU-U-U-U-U-U-U-U-U-U-U-U-U-U-U-U-U-KES!!!!!!


Callmelennie


Return with me now, Comrades, to a more innocent time when Democrats debated political issues on their merits rather than resort to underhanded personal attacks

This is the very issue that Comrade Shirley was highlighting in her song "Goldwater" -- the very real need to prevent cute five year old girls from being incinerated by thermonuclear blasts